This guest post is written by Tyler O'Rear. He desires for his story to help others recognize there is still hope and still time.
---
I had been awake for four nights indulging in a mass purge of my flesh.
I was stressed, and this was the best way I knew how to deal with it.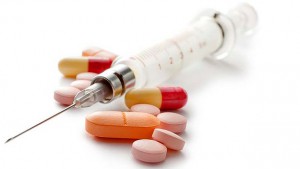 I started selling drugs just to supply my own habit, but the deeper I got in the game, the larger my kingdom grew. As did my pride. I was moving drugs to other distributors now, and was making enough money to be able to buy a house in Colorado by my eighteenth birthday. Then I would be able to leave for good.
Earlier that night I had gotten into some trouble when I embarrassed my supplier and was put in place by a golden handgun pointed in my ribs.
Shaken by the event, I wanted to go home. I was tired of this life and promised myself I was not going back.
Pulling into my driveway wasted late at night, I was astonished at my safe arrival home. In hindsight, surely an angelic being had possessed my body to insure my security.
I was not looking forward to the engagement I was going to have with my parents. They were worried about me. All for good reason.
It had only been a month since my dad failed at resuscitating his own dying son; and they saw a reflection of my brother in me. As I walked through the door, I embraced myself for a roar of heat disguised with love and concern, but instead a bitter cold silence of hopelessness pursued.
They had given up on me.
I went up stairs to the bathroom and washed my face. Staring into the mirror my insecurities taunted me.
A high school dropout.
I was going to amount to nothing of honor.

I thought about my brother. Sadly the guilt I had over his suicide was preventing me from properly mourning. If only I had not tempted him to relapse he would not have gotten sick.
Inwardly I screamed at myself, "You are a murderer!"
The drugs we did induced schizophrenia in him. The thought that I might induce the same death horrified me. What if I was going mad? I rationalized I needed another fix to level me out. How quickly I jumped to break the pact I had just made!
Drug addiction had me in chains.
I locked the door of my room and I spread a concentration of bath salts and ketamine on my table to snort. The initial hit stings.
It looked like it was going to be another sleepless night. I didn't mind; the nightmares I faced were too much to handle anyways.
My high brought me to a warm dark hole, a reminder that my mind was once a demonic playpen.
Surprisingly I have always been very spiritual; confused but spiritual. I believed that using drugs gave me an elevated perception of consciousness. I had been fooled. I had gone too far this time and my nightmares had manifested themself into real life. I claimed to be agnostic but funny how in my brokenness that night I got on my knees and prayed to God to rescue me.
I was caught off guard with what happened next. Undoubtedly this God answered.
I was still unsure of him, but I was also broken and out of options. The situation I found myself in was too much for me to handle on my own and I told God I would be willing to surrender my life to him if he would help me. The Holy Spirit began convicting me to repent of my sin, but the pull was too intense to stop on my own.
A few weeks later I found myself at an NA meeting. This night I heard the testimony of a man who went to rehab and God used the program to change his life. I knew I needed treatment, but I was scared of the sacrifice I would have to make.
Within a few days I checked into that very same program.
I willfully checked into the nine month rehab which I had previously no idea existed. Detoxing hit me like bricks, and the regeneration process was like unseizable growing pains. The brotherhood that was formed in rehab encouraged me to dig deep and see it through.
I read the bible for the first time, and discovered it had been God who I was really searching for the whole time. Best yet, he's been searching for me too; so much that he left his throne to come down here as one of us.
His love is sacrificial and showed me there was grace for my past; even the unspeakable things I dare not write here. With the Holy One dwelling inside of me I now see the whole world differently.
Today I have finished my second semester at Truett-Mcconell College, where I major in Psychology and Mission Work. I was so touched by the change that took place in my life I want to give back to people looking for change.
My family just went through the two year anniversary of my brother passing and even though times are still hard we have never been closer. Through forgiveness my family was also able to come together and reconcile our relationships.
It has become clear to me now that I feel called to church planting. Above anything else in life I love God and his church and want to see the two united one day.
---
Tyler was brave enough to share his wreckage with others, in hopes that they would find freedom from chains and hope in the future.
Do you know someone who needs to read this story? Share it with them.
Leave him some encouragement or share your story in the comments below.