Editor's Note: This is a guest post from Rachel Rae Barnette. Rachel is currently in the hospital in Bangkok, Thailand. You can read her blog here.
I'M DONE!
OVER IT!
I'M GOING HOME!
I'm sick of this.
It's not what I signed up for.
Life was far more simpler when I didn't follow you.
Seriously, God, I'm over it all.
ARE YOU EVEN REAL?
How could a loving God allow this to happen?!
Do you not want to heal me?
Month after month.
Infection after infection.
I'm over it all.
 Fed up.
Tired of it.
That was me.
Crying out to God.
Tears streaming down my face.
Eyes swollen.
Weak.
Empty.
In pain.
Hopeless.
I may have even hit the wall next to my bunk bed. Yup.
You see, for the last seven months, I have been hit with trial after infection, after disease, over and over and over again. And today, I hit my breaking point. You see, for the last seven months, I have faced some form of physical ailment every single month; and it's been wearing on me.
1. December/January: 3 positive strep tests
2. Launch in DC: positive strep test #3
3. Mozambique: malaria and then traveled countries with malaria and taken to a hospital in South Africa for a week with severe malaria complications [hospital #1]
4. Swaziland: blew out my right knee. That baby swelled up with fluid bigger than my quad
5. South Africa: anxiety attacks for 2 weeks over nothing
6. India: anemia and [hospital #2] for constant weakness
7. Nepal: stomach flu for the first week and then a pretty gnarly tattoo infection during the last week that led me to a pretty sketch doctors office/hospital/I'm not sure what it was
8. Thailand: 2 kidney infections [hospital #3] and am now faced with going into Cambodia with a kidney infection
During our second and third week here in Thailand, I was dealing with a kidney infection, crying out to God; asking why all of this was happening. Fed up. Hands in the air. Enough was enough.
I just want to go home!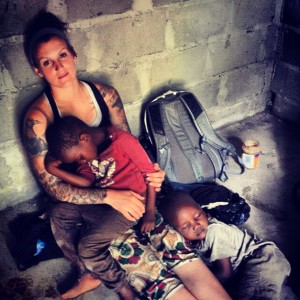 I read Job.
And scripture after scripture about trials and perseverance.
Honestly, I could list so many in here too, but that isn't the point.
Scriptures about healing.
Blah blah blah!
I've been persevering physically for 7 months now, away from home, and honestly God, I think it's crap! This isn't fair!
And you know what?
They made me grow even angrier.
They made me question everything I stood on.
What happens when you feel like God isn't listening?
What happens when you feel like God is letting all of these ailments happen to you and doesn't want to heal you?
What happens when you begin to question your entire walk with Christ?
Is this all worth it…
Life before was so much simpler, safer, easier, ect…
This morning I woke up and knew that my kidney infection was back. I looked at one of my teammates and told her, "I'm going home. At what point does my health become more important than this trip? At what point do I step back and reevaluate everything? Is this really worth it?"
Wow.
How selfish am I?
At what point is my health more important than the life of Christ and His plan for me?
This morning I found myself in the hospital in Thailand, again.
And honestly, I couldn't help but laugh.
My kidney infection is back.
I'm weak.
Nauseous.
Miserable back pain.
And we leave for Cambodia in less than a week.
Honestly, I want to be home, with American doctors, and the comfort of my family.
And then it happened.
One of my favorite moments on the race.
I broke down.
Balling.
Tears streaming uncontrollably down my face.
FaceTiming with my mother and I broke.
I'm done.
I can't do this anymore.
I'm eaxhausted, weak, have nothing left.
And as I got off the phone with her, I curled up into a ball and in that exact same moment, my team came rushing in the room, jumping up onto my top bunk, laying hands all over me, and in immediate prayer.
Fierce prayer.
And as they prayed, I prayed:
'I am so weak, and I am nothing without you, Lord.
I am so weak, and I am nothing without you, Lord.'
Over and over and over again I repeated that in my head.
'I am so weak, and I am nothing without you, Lord.'
And then the prayer ceased, and this song was playing:
"Do you know the way you move me?
Do you know the way you move me?"
And an overwhelming peace came over me.
My pain went away.
My nausea was gone.
My hope was restored.
Lord, you move me in such a way that is far greater than any of these trials and tribulations.
All of those scriptures I read made sense.
I am not God and I never will be.
I can not do this on my own, nor will I ever be able to.
Life following Christ isn't always easy. God never said it would be. Jesus even said that we would be hated just as he was hated. It doesn't always go the way we want it to. I mean shoot, LOOK AT JESUS. His life was definitely not fair or easy. But He lived it in full trust and faith to our Almighty King.
I will never understand what is going on in my life; but I'm not going to let it hold me back.
I will still praise our God through all of this. Because He is good and in control; not me. He knows more than I ever will, and I trust that He has me right where He wants me, even if I don't understand why these things keep happening. I may grow angry, confused, and desperate. But I choose to praise Him.
Because He is a good God.
He is a loving God.
And He has a plan for my life that I cannot even begin to understand.
Nor will I ever.
I just have to trust and have faith in all that He is.
And that following Him is not for nothing.
And I believe that our God is a healer.
And that by His stripes we are healed.
So, I will keep my faith in the Lord and keep on keeping on. I will continue to do His works across the nations as I feel I have been called to do. And I will continue to praise Him in all that He is, even in times when I don't want to.
But I need your help.
I am asking for support in prayer. I am crying out and I am weak; I cannot do this alone. I am exhausted from battling this. So I am asking for a protection over my physical life and for this season of sickness to come to an end. I trust that this will not be the rest of my life and I believe that as His children, He does want to bless us. I believe in healing. And I believe in prayer.
How does He move you?