By Jeff Goins, Editor
I was at the mall this weekend, shopping with my wife. I noticed that, as I was going from store to store, feeling insecure about my un-trendiness, that Santa Claus was already taking pictures with the little ones. My wife and I argued about whether or not it was the "real" Santa (I think it was). Shortly after that, I noticed an abundance of seasonal items – scarves, ornaments, gingerbread-flavored coffee – in most of the kiosks and stores that we passed.
And then, I heard the songs.
Yes, those seasonal songs that get you in the yuletide spirit. I'll admit that in mid-November, I'm not quite yet ready to sing "Dashing through the snow…" However, that doesn't stop every convenience store I walk into to buy a Slim Jim from inundating my eardrums with music about snowflakes, reindeer, and mistletoe.
Whether I'm ready or not, Santa Claus is coming to town; I know so, because the radio told me. On one hand, that's okay; I love music and consider it a gift. On the other hand, it just doesn't sit right with me. Maybe it's my own cynicism running amok or my increasing passion for social justice causes, but celebrating the birth of Christ doesn't quite seem so simple any more.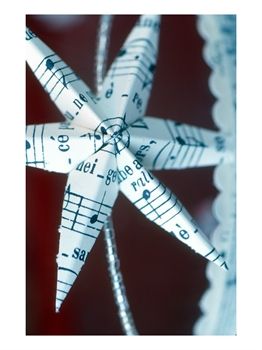 So, while I used to welcome the warm fuzzies that these songs about silver bells and stockings used to invoke in me, now my conscience is getting in the way. I just can't sit idly by the fireside, drinking hot cocoa, oblivious to the needs of the world and what Jesus came to do.
When I was growing up, we used to sing "Deck the Halls" as we put tinsel on the Christmas tree, while hanging garland around the house. We baked sugar cookies and those peanut butter things with Hershey's kisses on top. We melted candy canes and made peppermint candy out of them, while trying to save room for a huge ham feast. We did this, because Charles Dickens told us that's what you do. Christmas carols used to represent "sweet" times, but I don't feel that way any more.
A couple Christmases ago, I met a group of homeless people living under a bridge. They didn't sing "Deck the Halls" or "Jingle Bells." They lacked warm clothing, footwear, and food in their bellies. I think that they were singing something like Aretha Franklin's "Rescue Me," as their stomachs groaned and the darkness of their circumstances weighed down on their spirits. If I could sing "making spirits bright" in good conscience, I knew that my carols were going to have to drop the tinsel and hit the streets.
So, my friend and I started collecting donations from friends, work colleagues, and church members. We got boots, scarves, gloves, sweaters, coats, pants, food, bottled water, blankets and candy canes… yes, candy canes. And we dropped off those supplies and shared the Gospel with this community that lived beneath a bridge in a way we had never before done. We said, "You know, Jesus was born in a horse trough, literally in a pile of crap, and we think you know what that feels like. We just want you to remember that he understands you and hasn't forgotten you. Merry Christmas." It may have been a little brusque, but it brought tears to their eyes, and it changed my whole perspective on the meaning of this holiday season. I had always heard that it was "better to give than to receive," but I finally got to see the reality of that adage in action.
I know that it may not feel like the Christmas season yet, and this may even seem premature. However, these things take time and intentionality. They don't usually occur spontaneously on Christmas Eve. Last year, I saw a church bring groceries to an inner-city, single-mother family in November and December. They spent time getting to know her week after week, inviting her into their community and surrounding her with encouragement and love, finally culminating in dropping off a carload of gifts on her doorstep two days before Christmas.
Just to be clear: I love holiday cheer. Christmas songs really stir my spirit, but I started to lose hope in them when I saw that in my own life "Joy to the World" meant little more than religious rhetoric. Call me crazy, but I think that I'm not alone in thinking that Jesus coming to "preach good news to the poor" might include allowing him to express that in the lives of his followers. That is, maybe we're the notes he's using to sing a truly beautiful holiday song.
Thanksgiving is right around the corner, and shortly after that, the season of Advent will be upon us. I always thought that meant lighting candles and over-charging my credit card. Now, I'm inclined to believe that it means allowing the words in our Christmas carols to ring true in our lives.
---

Jeff

graduated from Illinois College, a small liberal arts school, with a degree in Spanish and Religion. He lives in Nashville, TN. He works for Adventures in Missions, serves as the Editor-in-Chief of Wrecked, and loves to do new things. He just got married in January. Check out his blog: Pilgrimage of the Heart.