By Brandt Russo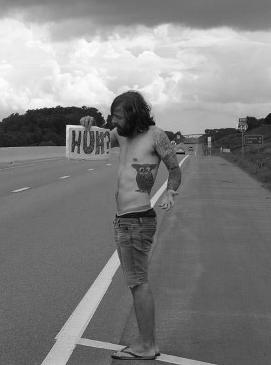 As I walked into Barnes and Noble last summer, I knew what book I was looking for. In and out was my plan. I knew what book.
At least, I thought I knew. It was a Christian book that had something to do with revolution. How many Christian-themed books could possibly have the word "revolution" in their title? About every other one, in case you were curious!
I still don't remember which book I was supposed to buy, but The Irresistible Revolution by Shane Claiborne was the one I stuck with. As I sat at work for the next couple of weeks, my spirit was more alive then I felt it had ever been.
The nice-paying jobs "God had given me" no longer made any sense. After the book, I started to research Jesus myself. No pastors, no podcasts, no wikipedia. Just me and the Bible.
I opened up to Matthew, which made all the sense in the world, and that's when I felt all my senses being toyed with. Countless references to Jesus spending time with the poor, the outcasts, the "least of these."
He said that if you do anything to the least of these, that you do it unto Him.
If you feed the hungry, clothe the naked, visit the imprisoned, minister to the needs of the sick – heck, minister to the needs of anyone in need, true need, that it's really him you are ministering to.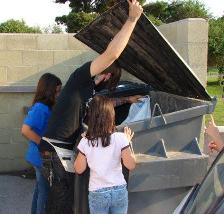 Could this be possible? Could we have missed it? I have heard countless sermons before but nothing this ridiculous.
In Matthew 10, Jesus sent out His disciples on a journey with practically nothing. No sandals, no money, no extra change of clothes, and no hotel reservations. He then tells them that anywhere they go, to seek refuge, and if they don't open their homes, not to worry. Just keep asking.
This could quite possibly be the most humiliating journey ever. Humiliation eventually turns into pain, and then sorrow, but not for these guys. They learn total dependence on their Lord, their Daddy. Jesus countless times challenged people to give up everything, and not merely in a super-spiritual "what He meant to say was my heart, my emotions, blah, blah" way; He meant everything.
Jesus requires 100% devotion from His disciples, and for some reason, despite the horrible things that continue to happen to them throughout the New Testament, they remain so full of joy. Naturally, they seemed to lack everything but gain eternity in the process.
I wanted that. I wanted to find out if this Jesus is practical. If Jesus still challenges His "disciples" to give up everything… If the church of Acts ended poverty… Is it possible that we, too, can end poverty? It didn't matter how much money I was making; I was miserable. I saw a church in ruins, and a world in even worse ruin. I felt God calling me, just like the rich young ruler, to sell everything, give to the poor, and to follow… and I did without trying to look back.
It's hard to wrap a story like this up. I bought the wrong book that got me interested in the right book (yes, that was a cheesy Bible joke), that changed my life forever. Jesus wrecked me, and six months later, I'm still trying to pick up all the pieces. I know this isn't the popular doctrine, but Jesus really meant what He said, about all of it. About preferring others above ourselves, about us being provided for so that we could provide for others, the widows, the orphans, all of that.
Quite honestly, I'm starting to trust the example of the church in Acts much more than the American pop culture church we are experiencing now. I'm starting to trust that the apostles and disciples, who walked with Christ and were directly affected by His love and His ministry, knew how to live and serve others much more than the example I see now. Read Acts 2 & 4 for yourself. Bet you won't believe it, but the great thing is, you can, and God is asking us today, right now, to believe once again.

If you liked this article, check out:

---

Brandt Russo is 23 and a native of southern Louisiana. He lives on the streets dumpstering food, feeding the homeless, and teaching local church people to do the same via his vegetable oil bus. You can follow his journey at his myspace site or
WheresBrandt.com.