By Jimmy McCarty
The small town of San Pablo wasn't necessarily the worst place I'd ever been or seen. True, the sewer lined cobblestone streets reeked of urine and waste water, and the mange-ridden and diseased canine population was out of control. But all in all, it was quaint. Old Catholic edifices graced every couple blocks of the small village and the cheery, Guatemalan demeanor was to be noticed almost everywhere. I walked with my teammates accompanied by Pastor Domingo on our twice-weekly house visits to the widowed and sick in the poor little town. It had been interesting to note that many of the widows in San Pablo were not widowed due to the horrific mudslides a mere few years previously, nor even due to an outbreak of disease or other large scale disaster. Instead, many were widowed due to freak accidents (ie. falling out of trees, bleeding to death from a poorly aimed machete chop or contracting infections from wounds improperly cared for).
As we turned off the main street down a skinny alley way, we walked into a small, three-walled structure with a partially collapsing roof, our eyes watering from the smoke of a fire coaxed alive and covered from the threat of rain inside the house with the family. The area was about 15 feet by 8 feet separated into two rooms by a make-shift partition hand made from gathered reeds. An old, partially crippled woman looked up at us from the black, gooey fruit she was cutting up and smiled.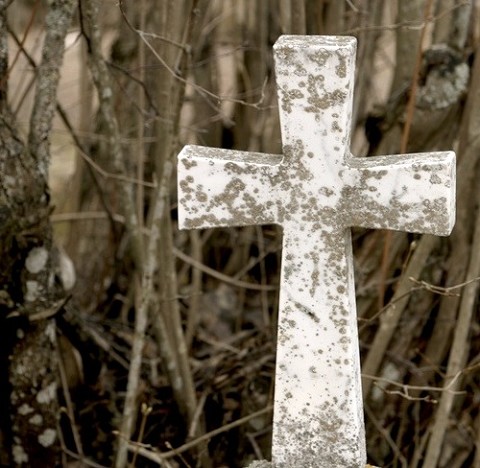 Guatemalans smile a lot. They are polite, hospitable, friendly and patient with most attempts at Spanish. Pastor Domingo bent down on eye level and greeted the old woman, whom we learned was named Maria. She graciously invited us in to find a seat anywhere on the swept dirt floor among any number of the various objects filling the room (trash to my eyes, treasures to hers). As we began hearing more about Maria's story we discovered that she was the widowed mother of eleven and was the matriarch of a home unit comprising four generations, many of whom included other widowed daughters and granddaughters. In fact, as we talked, eyes at various heights could be seen peering through the small gaps in the walls of the house – white visitors were a novelty and today was no exception.
We continued to ask questions about her life, her family, and the food she was to feed her family as we grew aware of the desperation of the situation. Fifteen people crammed into the little shack every night to attempt some sort of shelter. The children who were old enough to fend for themselves (potentially as young as 8 or 9) were directed to find their own place as the already overcrowded house was maxed to capacity. As most of the men in the family were either missing or dead, the family's income was almost completely resigned to the crocheting of hacky-sacks (which were purchased by a man in town and taken across Lake Atitlan to sell to tourists). As soon as the motor skills of any girl in the house were developed enough to hold a crochet needle, she would be given her own yarn to begin the production of hand-made Guatemalan hacky-sacks. The meager pittance of income this generated was obscenely inadequate to provide food for the family, and the single pineapple-sized fruit she was cutting was to last as long as possible.
As I began to assess the severity of the situation, Maria looked us in the eye without a care in the world and professed her belief that God would provide – he always had.
I began to reflect on my own life. As a white, middle-class American child, I grew up wanting for nothing. I never missed a meal (and enjoyed many of them), I had clean clothes that fit, a family that loved me, friends to play with and entertainment outlets virtually anytime I wanted them. In short, I needed nothing. Fast forward twenty years and see a similar life of a young, attractive college graduate embarking on a career trek where the sky is the limit. An attractive girlfriend, new car, prestigious social circle and the like are but scratching the surface of all that life holds for a fortunate young man.
Yet, if I am honest my faith doesn't hold a candle to Maria. I've never been in need. I've never been desperate. There has never been a time in my life when a safety net didn't exist. On a deeper level – there's also never been a time I can say I've truly been in complete desperation of the presence of God. Consider the statement: He who has everything needs nothing. The simplicity and apparent redundancy of this statement should not be discarded before pragmatic application is sought. The easiest times, the most comfortable, rob us of desperation for the presence of God. How often do we go about our lives, eating our meals, driving our cars, swiping the credit card for anything that meets our fancy only to have rushed, obligatory, mediocre times spent with our Creator (assuming we remember to in the first place)? Yet, the absence of basic needs, being in difficult relationships, or surviving in environments that are spiritually oppressed are all times of suffering that invoke within us a desperation for the presence of God.
How clear God's voice in the storm. How close is His touch in the battle. Discovering desperation in comfort is a battle few realize they are fighting. Those extravagantly blessed often pity those in need. Yet, the faith of those suffering, the faith I gain when forced to run to the arms of my father, shames any substitute the world has to offer.
I remember watching an interview of a Chinese pastor working with Voice of the Martyrs when I was in high school. The reporter had asked the Chinese pastor to recount the extreme, horrific stories of his underground church, the persecution his little congregation underwent on a daily basis and his own pain at the loss of family members and friends. The reporter asked his final question: "How do you want the American church to pray? Do you want us to pray that the persecution stops?"
The answer to this question has haunted me since that moment. I've read James 1:2-4 which says "Consider it pure joy, my brothers, whenever you face trials of many kinds, because you know that the testing of your faith develops perseverance. Perseverance must finish its work so that you may be mature and complete not lacking anything." I've tried to apply this to my life, my insignificant trials (relatively speaking), my bad hair days, my trivial disagreements with those around me. Yet, the Chinese pastor's response profoundly changed this perspective.
With a look of confusion on his face he said "Stop the persecution?! Absolutely not! The Chinese church has never been more healthy or more passionate. Pray that our sacrifice encourages more to come to the faith." How many of us in America would risk our lives, the safety of our family, our prestige, security or reputation for what we believe? Why do we consider suffering such a bad thing? Why do we run from those things that might actually be best for us?
Trusting God is terrifying, but it's more peaceful than any secure tower I've constructed for myself. It's not dependence that's hard, it's the leap of faith to dependence that's the challenge. The leap back is easy. It's living with the smiling reassurance that "God will provide" that is difficult. If anything, I've learned this: I do not enjoy suffering, but I like who I become when I am in the midst of it.
If you liked this article, che
ck out: Pennies Face Up: Hope Still Remains
---
Jimmy
received a Bachelor's degree at the University of Florida and a Master's in Theological Studies from Bethel Theological Seminary. He is a native Floridian and currently works for Adventures In Missions. He is an avid student of leadership and missions and hopes to incorporate both into his future. You can follow his journey here.