Did you guys know that the majority of my supporters are people who don't believe in God? 
This is not an exaggeration in the slightest. $13,600 of my nearly $19,000 in donations from the past 3 years have been from non-believers. That's 72% from non-believers in comparison to 28% from followers of Christ. It's blowing my mind that non-Christians would rather be generous towards something that they don't believe in versus Christians who would rather spend their money on improving their grass that is never going to grow.
Through this, I've taken into consideration that my actions don't constitute a worth of investment in the Christian world. Perhaps it's because I dropped out of Bible College. Maybe it's because when I wasn't a Christian, I was lying to the church about my actions to have a home to live in. It might even be the simple fact that I stepped out of a leadership position, because I wasn't ready to take on that responsibility. And even through these faults of my growing curve, there are the non-Christians who still invest in me.
The way it looks to me, the non-Christian world is much more forgiving than my brothers and sisters who have watched me grow in the church.
I see why it is that way. I used to be the best non-Christian. Non-Christians are fighters.
They don't rely on one seriously amazing God to put dinner on their table, but they do it themselves. I have sat in on so many sermons that preach about how difficult it is to be a Christian. It's very true that it is difficult to be a Christian. You need to understand what your flesh desires in order to prevent it from consuming you.
How can you say that you have a harder life when you know your fleshly desires and how to prevent the consumption of your soul?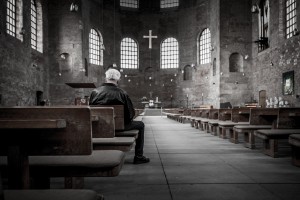 My desire for God will never allow me to abandon Him. But my support account that is swirling in unfaithful money is causing me to reassess the values of why I chose Papa. I have been prancing around like a wiener dog in a Heinz commercial here at Adventures. I forgot about how much I used to fight in resistance of God. Now I'm undertaking the task of redirecting my fight against love to a fight for the ones that I used to walk with.
The whole point of me writing all of my thoughts is to bring light to the reality that we as Christians need to start realizing how little perception we have of the real world. We get so locked into correcting each other that we forget about the fighters who are battling the love of God away.
Now, I don't want you to think that I am guilt tripping you into supporting me financially.
But being imperfect irks Christians to their core.
I have blatantly told my supporters every time I screw up. And after each statement of humility and honesty, another Christian supporter goes away. And at the same time, there is a new non-believer who appreciates my honesty about when I mess up. This appreciation happens because it is rare to see confession this way.
Usually you hear the roar of gossip before the whisper of the sinner's lips.
Stop being a feeble fighter. I doubt Jesus ever was.
Therefore, confess your sins to one another and pray for one another, that you may be healed. The prayer of a righteous person has great power as it is working. – James 5:16