By John Reedy
Title: 3 days
Medium: Acrylic
I wanted to do something a little different than my usual and go more abstract with this piece. This is a retro style piece symbolizing the death, burial and resurrection of Jesus Christ.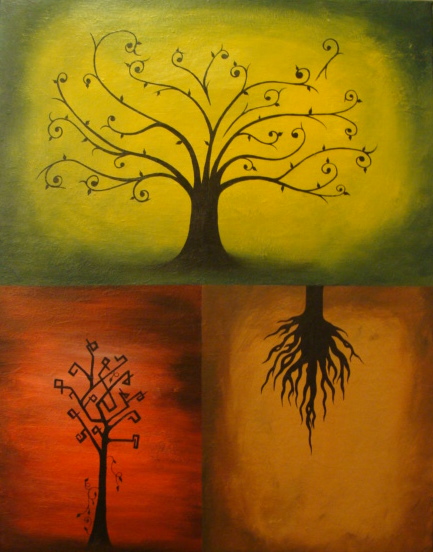 Title: Jesus wept
Medium: Acrylic
I went with just black and white for this one to set a heartrending mood for this piece. I did this piece at a faster pace in hope that it would help me loosen up as an artist and let God take control.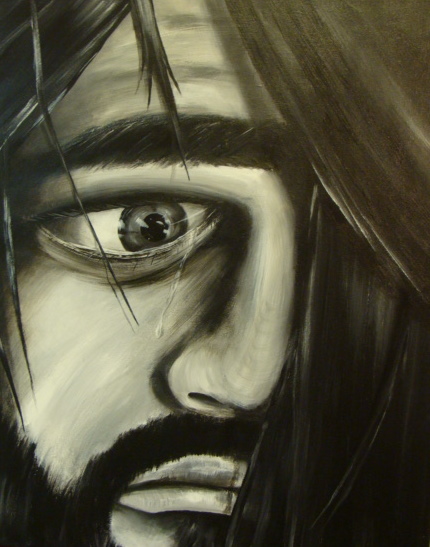 Title: Marry Marry
Medium: Acrylic
This piece was inspired by another artist work and a large study of it. I really liked the passion and tenderness that this work displays of our Lord Jesus Christ.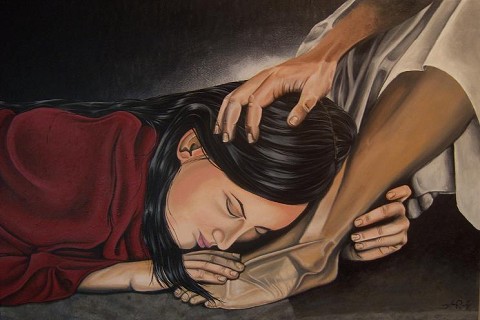 ---
Art is Reedy's ministry of the love and sacrifice that our Savior Jesus Christ has for us. He is originally from Minford,OH but now lives in Goldsboro,NC serving with the U.S. Air Force. While serving God first, he prays to have a full time ministry of the arts someday.