By Tom Schiavon
It doesn't take long to become a fan of Zachary Kale. He draws you into his life through story and song, using his laid-back Alabama drawl to turn out soul-infused songs that range from R & B to funk, blues to gospel.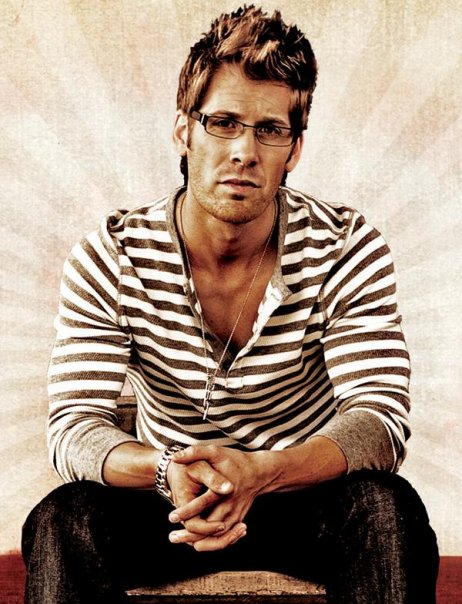 No stranger to love and triumph, heartbreak and heartache, Zachary pours his life into his music. His father, who lost his battle with Lou Gherig's Disease (ALS) a few years ago, was a major influence in his life. Papa Man tells of his father's admonitions to live life lovin' everyone you see. The bluesy, Clapton-esque Only Chance speaks of the struggles of life witnessed in small-town Alabama. Piano-driven and soulful, Ain't Got Your Love is the story of a man who has everything, yet cannot shake the specter of a past love.
It was in high school that he began to realize he had an above-average talent in playing trumpet. He understood that he wanted to spend his life working with music, but it wasn't until he began to lead worship that this calling took a more distinct shape.
Wrecked caught up with him after his recent tour playing throughout New England.
Wrecked: When did you realize you wanted to pursue a career in music?
Zachary Kale: It wasn't until I really started leading worship and watching the faces of kids who were encountering God and just worshiping and I was thinking, You know, I can't duplicate that on trumpet. I can't manufacture that. It was something outside of me as a person. It came from the Lord.
Wrecked: Your new album's title song "Only Chance" hearkens back to classic blues, where "Love Takes Time" has more of an R&B feel. Musically, who have been some of your major influences?
Zachary Kale: Probably one of the most resounding things is that my Dad, being a band director, especially in Alabama, knew those really good bands. In the countryside of Alabama you get a little bit more soul. And living the life that I've lived, being through some heartbreak-type stuff throws in some of the blues. Tower of Power and The Commodores have been big influences, and so was my Dad. Strangely enough, Harry Connick, Jr. would be a huge one for me: a massive influence. And Stevie Wonder – those types of guys.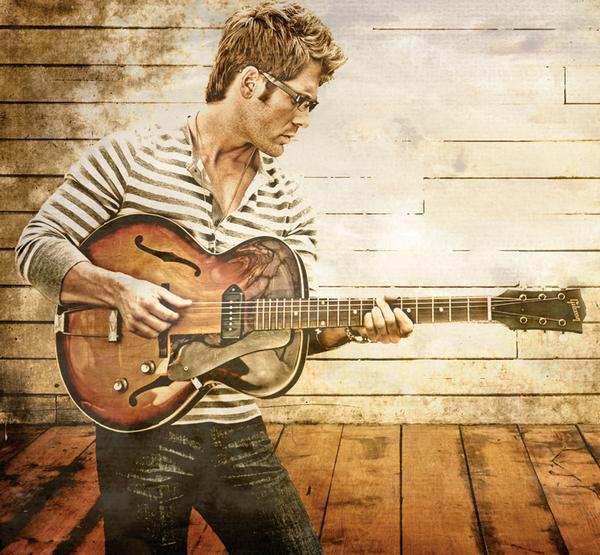 Wrecked: How does your faith change the way you think about music?
Zachary Kale: I think that faith is the core of where I begin writing. I've yet to write a song that I don't agree with spiritually, or even scripturally. I want to be proud of what I'm singing, and proud of what I put my name on. I still have great conviction when I stray outside of those lines.
Wrecked: How do you want your music to affect the audience?
Zachary Kale: I want them to come, and I want them to listen, whether its via CD, or show, or however they get to hear my music, and I want them to know that you're going to go through really, honestly enough, a lot of crap in life, and it's going to be really bad at some points, because we're not promised that it's always going to be cake and ice cream. But God is going to completely fight for you because He loves you. I want to affect the audience in a positive way so that they feel like a better person when they leave.
---
Passionate about excellence as a Christian musician, Zachary draws upon the lessons he learned from his father in serving the Lord by making great music. Not content to simply repackage existing music or simply create a sound that soccer moms would approve of, he strives to connect with his audience on a genuine level. Whether leading worship at his Atlanta-area church or giving life to his experiences through song, his heart of love shines through.

Visit Zachary on Myspace, download his EP "Only Chance" from iTunes, sit back, and enjoy.
If you liked this article, check out these band interviews:
---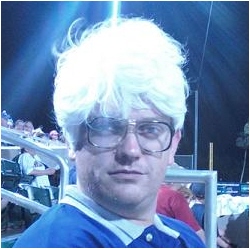 Tom

is an avid Cubs fan whose most recent laudable achievement was singing "Take Me Out to the Ballgame" dressed as Harry Carey at the local minor league baseball game.