By Scott Budzar
The most impressionable moments in my life that leave me in a place of striving for humility and seeking to honor the words of our God in terms of "laboring for love and unity" have come from my wife and children.
My eight year-old daughter wrote this poem below just a few weeks ago based on her learnings of Martin Luther King Jr. and her very own initiative of starting a Peace Club at Holden Elementary School where she is beginning to coordinate little efforts of caring for the poor. It was not a homework assignment or something she had to do for school. This is what she does all the time.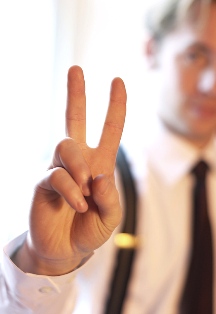 I am not surprised at her abilities and gifting but I was especially in awe when I read this poem and absorbed her perceptions. Aside from me being her dad, this is just flat-out brilliant and beautiful. Here is my Campbell's poetry from just a few weeks ago:
Peace Is More Than Just A Difference
Peace is more than just a difference;
it is a center of a pure diamond,
The entry of a sunrise on the reflection of the sea.
Peace is more than just a comfort;
it is a joy crying out of the sacred soul.
The wild imagination still cant compare
to the heavenly raining loves above us.
Peace is more than a beginning;
it is the end of ends, and the beginning of beginnings.
The heart is filled with more love
than as many stars as the eye can see,
you just dont know it.
Said Dr. Martin Luther King Jr. at the end of his great speech:
Peace is more precious than silver or gold.
-Campbell E. Budzar
8 years old
January 4, 2008

If you liked this poem, check out:

---

Scott

is 37 and the senior pastor of the Vineyard Community Church in Kent, Ohio. His wife Beth is his hero, and together they have three gorgeous-heart-stealing daughters and an energy-packed-love-soaked son. He is co-founder of Anonymous Relief Mission (
www.anonrelief.org
) which hunts down furniture and basic necessities and furnishes apartments, one family at a time, for folks coming directly out of homelessness.