By Jonathan Foster
The Point of a Restaurant
The point of a restaurant is to serve food… good, authentic food. Why do you open a restaurant if not to make an impression on someone's palette? At the heart of the food business should be a love for cooking.
Yet, many restaurants will expend resources creating an atmosphere that suggests privilege and expense but not on great cooking. Ever been to an expensive restaurant only to find the food wasn't good? Beautiful dcor? Perfect lighting? Finely groomed and cultured servers?
Check, check, check. One problem: bad food.
And then there are other restaurants expending enormous energy creating an environment that is casual and accessible… loud music, comfortable seats, inexpensive menus and cheery servers. But these restaurants are not immune to the problem either, because a casual atmosphere doesn't equal satisfied taste buds.
At first glance one would say these restaurants are on the complete opposite end of the spectrum but the reality is they are the same. One is so caught up with itself and it's expensive dcor that it has lost focus. The other is so proud of getting rid of the fancy environment that they too have lost focus.
I'm not a critic and I'm not nave. I understand that there are external issues that do play into the success of a restaurant, but at the end of the day the food is what counts.
The Point of a Church
The point of the church is to serve food, as well… good, authentic "food." Yet, many complained that the traditional church was losing its flavor. The richness of its beautiful architecture standing in stark contrast to the cold and inaccessible message it was serving was leaving many people hungry.
This missing the mark, this feeling of inaccessibility has been the catalyst for thousands of people to begin new churches in North America. (For good or bad, I'm qualified to say this, as I have been right in the middle of the new church movement.) Churches intended to be unpretentious. Places where the gospel was made casual. Loud music, comfortable seats, cheery people…
The intentions were good, but I guess you see where this is going because new churches can miss the mark just as much as our old churches. Just because the place is casual or cheery or accessible doesn't mean the food is good.
Ultimately, these two church groups are not that much different. The one group is so proud of what they've built that they have lost or are losing their way. The other so proud that they aren't like the traditional group that they too could be losing their way. The packaging of one becomes cold and inaccessible, the other embarrassingly falling over itself in accessibility.
What about the food?
---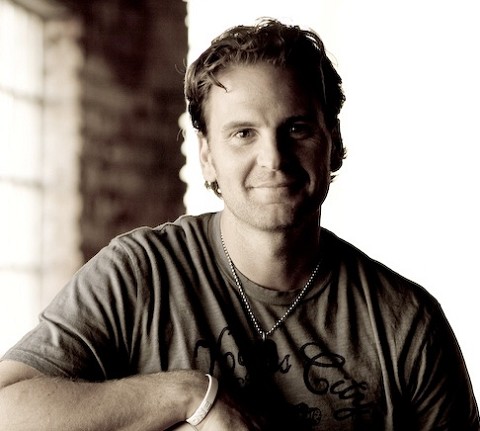 Jonathan is a songwriter/poet/pastor from Phoenix, AZ. He is married and has three children, and he blogs at www.theproblemwithreligion.com.