By Jeff Goins, Editor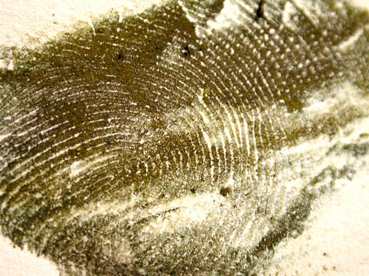 Most of us are orphans in one sense of the word or another. We've all been abandoned, disowned, hurt, or left behind. At least, that's what I'm hearing from my peers who decide to radically follow Jesus.
Again and again, their families are calling them crazy or cultish, their friends are avoiding them, and some churches are telling them to "not do anything dangerous."
Before college and even during, I was on a search for identity. You see, a key factor that a father plays in a son's life is to tell him who he is.
The Father affirms Jesus during his baptism, saying, "This is my Son with whom I am well pleased." It is a public declaration that he's proud of his boy and is glad to see the family name carried on through him. Jesus does the same thing with his disciples, explaining to them that although demons submit to them (Matt. 10) that their true identity is in heaven and they should rejoice in that. Paul calls Timothy his "true son in the faith" (1 Tim. 1:2).
Sons need to hear affirmation from their dads, and if not from them, then from other father figures. If you are a father figure, some sensitivity in this realm should be practiced. Most of us, if not all, have come broken from families. Notice that I didn't say "from broken families." Whether our parents were married or not through our upbringing, we come broken; we've all experienced wounds, many from those closest to us.
This is inevitable, I believe, and though we try to limit this through grace and love, we all mess up. As the church – the larger family – I think that it's important to practice the ministry of reconciliation to each other by helping heal those wounds, even if we didn't create them in the first place. I recently heard a married couple, roughly the age of my parents, apologize in place of my parents for the hurt that they caused me when I was younger. I wept like a five-year-old.
The church is a great place for this – to recognize brokenness in ourselves and in each other, and to affirm traits that we see in our spiritual brothers, sisters, sons, and daughters. It may not to be obvious to them; don't take it for granted that they already know. The Enemy may have been attacking them all their lives, lying to them about the very thing that you see as being so evident in their lives.
Is this not true? Good-looking people don't always know that they're good-looking. Smart people don't always know that they're smart. Talented people don't always know that they're talented. There's always somebody a little better, and if a parent neglected to affirm a child's hard work or pushed them without encouraging them, then chances are that this "obvious" trait is yet another place where they don't feel good enough.
We can all be a part of this. Although we may not be able to lead someone to Christ and walk them through all the key decision points in life – in fact, it's very likely that this won't happen, even if you're a parent – we can meet someone in their brokenness and practice resurrection in their life. Speak truth and life into them; raise the dead in them. I would argue that this is church. If we aren't doing this, then what are we doing besides putting on a show, for each other – who may be fooled – and for God – who may not. In Hebrews 10, the most oft-quoted section of why you should go to church (in my experience), the author lays out a good description of church:
"Let us consider how we may spur one another on toward love and good deeds. Let us not give up meeting together, as some are in the habit of doing, but let us encourage one another – and all the more as you see the Day approaching." (v. 24-25)
If we neglect this ministry of encouragement, reconciliation, and restoration, I'm not so sure that we can really call what we do "church." Be an affirming voice to a broken soul – be the church, my friend. It could change someone's life.
---
Jeff lives in Nashville, where he mobilizes young people for missions and pretends to be a writer. In his free time, he dreams of inventing an electric ukulele.