By Mariah Secrest
My drummer Nick is a swell guy. He let me wear his t-shirts when we performed in prisons because I only had cute little girly shirts and his shirts swallowed me, which is good when youre a girl singing in front of all 18-year-old male juvenile felons. Nick never paid attention when he was in school, so he used to always ask me for word definitions because I was an English major for a semester. But then he started reading the dictionary on the long van rides between shows, and he started learning more words than me. Nick is a blunt, rough-and-tumble Florida boy who likes to swear and learned to knit on the road. Nicks a swell guy.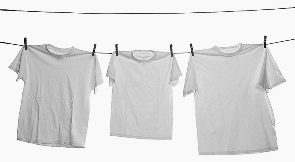 But my storys not really about Nick. Its mostly about Wong. Wong was this lovely Christian we met while partnering with a youth ministry in Hong Kong. Wong wore the same out-of-date clothes and a tiny man-purse everyday. He didnt speak a word of English (or else he was just fooling us all the whole time). But Wong knew how to serve. Chinese custom demands that the elderly and guests be served their tea and food first at meals. Even though we were a bunch of punk kids from America, Wongs sole purpose seemed to be to see to it that we had our fill.
Wong would watch from across the big, round table and eagerly wait to re-fill our hot tea or scoop out more squid for our bowls. (The squid was kind of rubbery. I much preferred the eel.) I think he squeezed in a few bites of his own meal in between serving us, but he looked all pleased when we had tea in our cups and squid in our bowls. Eventually we not only caught on to this whole serve others before you serve yourself custom, but actually became proficient enough with chopsticks to be able to reach across the table and scoop tofu or bok choy from the communal dishes to the individual bowls.
One night at dinner, Nick was sitting next to Wong. Nick tried to put some chicken or something in Wongs bowl, but Wong wouldnt let him. Wong was clearly uncomfortable having one of us serve him back. Nick went on in English about how he wanted to give Wong some chicken, and Wong just shook his head no. Frustrated, Nick stood up and yelled in the middle of the restaurant, Why wont you let me serve you? Sheepishly, Wong gave a tiny smile and conceded.
At the time, I just thought it was a beautiful picture of two Christians arguing over who got to serve who. The church needs more of that. But a year after the incident with the chicken in a Hong Kong restaurant, Nicks question still intrigues meWhy wont you let me serve you?
The question leaves me wondering why so often we in the church dont know how to be served. Oh, were far from selfless. Well let ourselves come first. But its a place that we fight for, take, or earn. Its not something we want to accept from others that would put us in their debt. Or even if weve learned to be selfless, we seek safety in our role of giver.
Dont rescue me, we say, Ill rescue you.
The problem with this one-dimensional stance is that we become accustomed to managing our faith like some independent freelancer. The church was not intended to be a showcase of freelancers. We, my independent friends, were made to be a part of each other. We may very well get by without anyones help. But we really are only getting by.

Continued in Part 2…
If you liked this article, check out: Girls: Hurt over your hurts
---

Mariah
has currently landed herself in Tucson, Arizona, where she's finishing a philosophy degree.She enjoys writing almost as she enjoys making music. Almost. You can visit her on Myspace at
www.myspace.com/mariahsecrestmusic.