By Summer Carlson
This was originally published in Relevantmagazine.com
I looked into my closet the other day and discovered that I owned about 8 different jackets of various colors and materials. I am not sure why I need 8 different jackets because it is not as though my wearing them causes rows of suitors to line up at my door. Nor does it make me more influential or powerful. The truth is I own a ludicrously large pile of clothing because somewhere along the line I was told that you do not wear the same thing every day or even every two weeks. I am not sure why one cannot wear the same thing every day In fact I had never really questioned it before.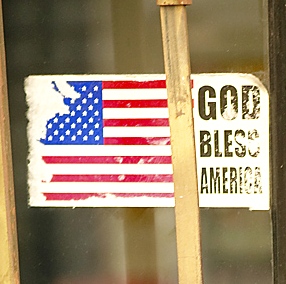 I have given money to missions and read articles about world health organizations, and various other outreaches that provide for the poor and those in need, while never questioning why there need to be programs to provide that sort of thing when it is supposed to be a need every Christian is filling. I rarely sit down to wonder why my every day life does not center on giving of myself to others.
There are still many areas in my walk as a Christian that I feel I have tried to remain ignorant in for too long. While I might say I want to see truth, the reality is that once truth is revealed to me, I cannot clap my hands back over my eyes again and pretend I have never seen it. And there are specific lessons in the Bible that continue to ring out as non negotiable, but I have been content to continue ignoring.
The Bible is filled with scripture reiterating the importance of taking care of the poor, the widowed and the orphaned. And at one time in our history the church was the place where hurting people could find sanctuary not only spiritually but physically. It was seen as a safe haven from the evil in the outside world.
Somewhere along the way, social relief became the responsibility of the government and I believe that was when the church lost a major portion of its effectiveness. We have still tried to do our part by giving money to missions, creating programs, and planning outreaches here and there, but I am suggesting that perhaps we have lost sight of how much more we should be doing.
What if the church decided to take back the responsibility of social relief from the government? What if entire congregations of able-bodied men and women took the place of organizations and government programming and actually became the hands and feet of Jesus? What if we began learning the holistic ministry of Christ, reaching people through the tangible and the spiritual? What if we were the first group to arrive and the last group to leave any area where there is pain, destruction and brokenness? What if the need for various programs and outreaches become non-existent because ministering to the poor and broken around us became as much a part of our daily life as eating, sleeping and breathing?
Please do not take me wrong when I say this, but sometimes I wonder how effective it is to create beautiful buildings, with expensive furnishings, if it means that the church must lock its doors most of the day to avoid anything of value being stolen. I realize we live in a society that is becoming increasingly devoid of morals but I also suggest that shutting our doors is not necessarily the answer. Perhaps there are times we are called to live simply so that our focus of reaching the destitute cannot be swayed by our worry of losing material possessions.
In a society obsessed with attaining excess wouldnt it seem likely that a Christian could be easily marked as wanting the exact opposite? Yet we blend in because we too have grown up engrained in a culture that tells us we should buy on credit, never deny ourselves any pleasure and consider ourselves good people because we smile at strangers as they pass us in the hall.
It is futile to pretend I have a fixed answer for how Christians ought to live, but there is a nagging reality inside of me that tells me it is dangerous to ignore the way I am living. I cannot continue to pass the homeless individual sitting outside of Target and let my eyes sink to the sidewalk as I tell myself, there is not really anything I can do, and then ten minutes later buy a caramel frappucino from Starbucks. I cannot continue to sit in an entire congregation of people, content with expecting Christians Defined by Stances?the pastor and the leadership to minister to me while I am rarely joining corporately with my fellow brothers and sisters to tangibly go out and bring restoration to my community
I realize that not everyone is called to give up their possessions but I am beginning to wonder why more of my life has been spent on acquiring material things, such as another jacket I dont need, than it has on giving to anyone else. I wonder what it would be like to watch an entire generation of Christians start to live extremely opposite from the world not only spiritually but physically. Where people are ruthlessly using each other as ladders to achieve success, attain wealth and live out the American Dream, what if Christians were always in the midst, giving and denying ourselves for the sake of others? I wonder how many times we as a church have looked heavenward and asked God to bless us and He has stood directly in front of us and said, I already have; now what are you doing with it?

If you liked this article, check out: Christians Defined by Stances?
---

Summer
is a bewildered 24-year-old who recently graduated from college and still feels like she's playing "dress up" with the grownups downtown at work.