By Summer Carlson
In todays society it seems there are a few staples that define a person as being a Christian, such as abortion being one of the main things we are against or avoid, along with homosexuality, alcohol, drugs, and various other "no-nos" that many of us have heard our entire lives. The problem is I am not sure that the standards of a "follower of Christ" should be marked by that which we avoid. In fact I wonder if that should even be what marks us at all.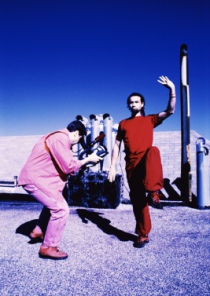 For a while now I have had questions that need to be tackled concerning many of these "staple" absolutes tagged onto my identity as a Christian. And I am tired of pretending these questions do not exist. Though I am starting with the issue of abortion keep in mind that it is only one of many topics I believe we have checked our reflections in the surface of without every really addressing.
I have been told that I am supposed to be against abortion because according to the "Ten Commandments, "thou shall not murder." And while I do not support abortion itself, I also do not know if I always agree with the methods the church has used to combat its practice. For instance I wonder if standing outside of an abortion clinic, waving signs and passing out pamphlets is the right thing to do, even if you do it "nicely." And at the risk of being labeled "backslidden" or "deceived" I have to admit that I even wonder if standing outside of an abortion clinic and praying for it to be shut down is right. Or if pursuing political means to induce moral "victories," by voting against the legalization of abortion, is right.
My hesitation with all of these courses of action revolves around the following thoughts. Let us say that Christians rallied around the world and managed to shut down every abortion clinic in existence as well as forcing abortion, under law, to be an illegal practice once again. I should imagine a considerable number of churches would be celebrating, with folks patting each other on the back and shouting "Hallelujah, Praise the Lord! The enemy has been defeated!"
But do we really think that shutting down clinics is the means to nullifying the existence of abortion? I have to wonder what would happen to the many women who consider having abortions. Before abortion was legalized it still occurred; in desolate, filthy trailers run by illegitimate doctors, causing many complications for the women who went to them and in some cases even death. My guess is that those trailers, seedy apartments and secret buildings would resurface. Is that victory? Is victory scooping up a mess and throwing it in a closet where it can mold and fester unseen? In Matthew 28:19 when Christ commanded us to "Go therefore and make disciples of all nations" did He mean for us to inform the world of our morals and standards and then simply force them to follow?
I believe He meant for us to bring as many people to a place where they desire a relationship with Him as possible, by sharing and living out the truth that He has triumphed and still is triumphing over evil today. This causes me to wonder why our focus is on the prevention of abortion clinics and not on reaching the mothers who are going to these clinics. If we reach the mothers, do we not also reach the babies?
I also wonder what good it does to tell a woman she shouldnt have an abortion without hearing her reasons for wanting to. Am I willing not only to tell her to take the higher road, but then to take that road with her? Am I willing to help shoulder her burdens not only emotionally and spiritually but also in the tangible ways of financial and physical means? As a body of Christ we are more than capable of helping in every way, but how can we if the only time we acknowledge an area of sin is to preach with rabid passion against it?
So while we are busy saving the unborn, who is saving the ones carrying the unborn? Who is caring for the ones in our congregations who carry the secret of abortion in their past? It is much easier to consistently "lay down the law" of what one should and should not do, without offering to really fight along side people when they have engaged or consider engaging in the forbidden.
When Christ spoke to the masses, it was out of love and a desire to see them truly. In John 15 He commanded that we love one another, not rally with the government to establish laws that will make our world look prettier to us. I have to wonder sometimes if we march around declaring war against things out of a mistaken desire to serve Christ by rooting for the sake of a law rather than the sake of those the law is for.
Abortion is just one example of an area I believe Christians, including myself, have been terrible in addressing. I could spend pages going into countless other examples of things we preach against and want to put laws up about while having trouble making an effort to actually reach the people who are affected by them. And because I am tired of never addressing the hard questions surrounding these areas this article is simply the start of an attempt to enlist your help in doing so. I want people to know we are Christians, not because of what we stood against but because of what we loved them through and out of.
---

Summer
is a bewildered 24-year-old who recently graduated from college and still feels like she's playing "dress up" with the grownups downtown at work.