By Jamie Ketchum
For just over a year now, Hopecore.com has been working diligently to bring not only larger artists, such as Underoath and Anberlin, to the ears of many more fans, but they have also been building up smaller acts that certainly need the exposure. Hopecore.com is an online radio station that specializes in playing bands that share a common goal of promoting hope and love through their music.
The scene within these genres can often be very dark, Seick admits. We wanted to show the positive side of this scene and bring some hope to a generation that so desperately needs it. We also want to give people an outlet to hear music that they would never hear on main-stream radio.
The idea for the online station had been on founder Jeremy Seicks mind since his high school years in Monmouth, Oregon. He had always had a desire for starting an alternative or metal station, but he had always envisioned it as simply a good way to get some hands on experience in his desired field while attending college. Hopecore.com was officially launched in May of 2007 and hasnt seen any signs of slowing down since. An inaugural kick off show was held that same month and brought bands The Roe, Redmark, and One Sided to Monmouth where each band managed to pack the venue to full capacity.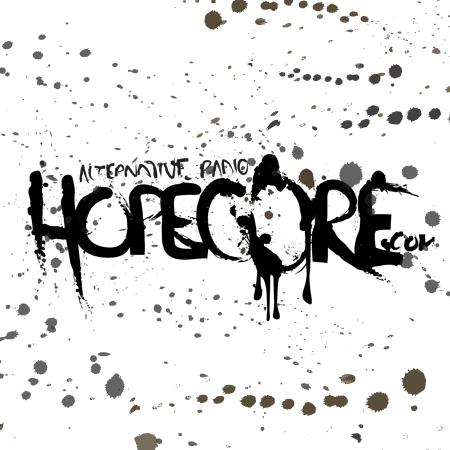 Our objective is two fold, to bring hope to this scene and to promote the bands within it that are playing music with positive messages. We want to show the listeners that look up to these bands that these ideas behind the bands messages are about more than a stuffy church and do's and don'ts but rather a personal relationship with Jesus.
Hopecore.coms banners can be seen all over Myspace and Purevolume as they are gaining more and more listeners each day. From Maylene and the Sons of Disaster and others wearing our shirts on stage, to local bands putting our stickers on their trailers and sporting our shirts everywhere they go, we have been fortunate enough to make friends with some really great supporters.
The shirts are a constant presence at local shows and the station even managed to sponsor its first ever tour, The Summer of Salvation Tour, with bands such as The Goodnight Horizon, Corpus Christi, Blessed is He, and Get Carried Away sweeping their way through the Mid-east this last June.
The Goodnight Horizon has been incredible to us since the beginning. They are a local Indiana band that was just recently signed to Harvest Earth Records. They have promoted us like crazy making Indiana and surrounding states our largest market. I cannot say enough about those guys.
The Goodnight Horizon is not the only diehard Hopecore.com supporter as other bands such as local favorite Fallstar and the widely popular August Burns Red have been seen sporting the apparel as well.
When asked which bands have been the biggest supporters of the station thus far, Seick had this to say, Fallstar for sure. Fallstar is a local Portland band that has a very unique sound and recently went through a line up change and is ready to get serious. Their live show is incredible, and some very sweet doors have started to open for them. Be sure to watch for these guys.
Hopecore.com is also a great place to hear up and comers and local artists who maybe need a little boost, such as gaining some air time on the station. The station does have some strict guidelines in order to maintain the quality and integrity of Hopecore.com itself. Bands recordings need to be of good quality and their overall message needs to be reflective of the hope and encouragement that Hopecore.com stands for.
The best way to approach the station is by visiting their Myspace page and listening to the bands already being played. Seick and Church are always open to new styles and are deeply dedicated to the local scenes wherever they go.
Support from bands as well as companies like Rockstar Energy Drink have catapulted Hopecore.com into the limelight more and more in the past year with many great projects still to come.
Ultimately, we want to be able to do this full time. Our hope down the road is to go to satellite radio so people can hear it in their cars. Hopecore.com is just the beginning to a lot of things. We want to branch out into more areas of promotion, but first we must conquer the airwaves. As far as the tours go, we want to eventually have The Summer of Salvation Tour go national, so be looking out for that.
Listening to Hopecore.com is easy. Simply visit HopeCore's website and click on the media player that you would like to listen through, (if you choose to listen through your i-tunes, hopecore.com will remain in your i-tunes library until you choose to remove it) and youre all set to listen.
If you liked this article, check out: TWLOHA: Jamie Tworkowski Discusses the Power of Story
---
Jamie

is an aspiring writer from
Oregon City, Oregon
. He is currently an
English major
and works with the online radio station
Hopecore.com
as well as the non profit organization To Write Love On Her Arms.