By Mariah Secrest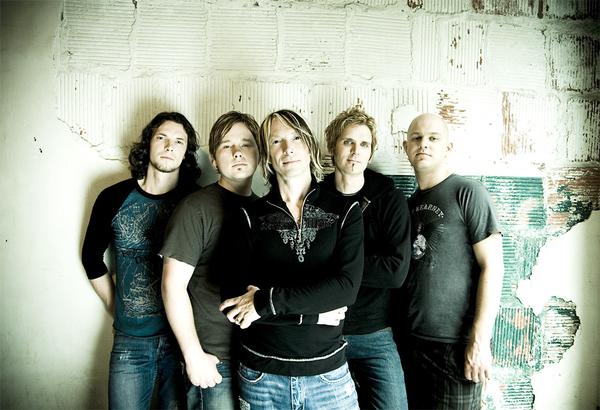 After a rich history that includes eight albums, a Grammy nomination, several Dove Awards, and a sales report of over two million records, SONICFLOOd is back, albeit with some personnel changes. This is the worship band that brought us many widely-known worship anthems such as I Could Sing of Your Love Forever and Cry Holy. The album A Heart Like Yours is slated for release on September 9, 2008, and this time theyre shaking up the norm in terms of releasing the album. This will be their first record released independently, with only a distribution agreement with Word Records.
Along with this, SONICFLOOd has turned over the creative production reigns to an unexpected source: their fans. In an effort to foster community with their loyal fan base, they set up their new album to receive both its name as well as its cover art from fan submissions, even listing these fans as the executive producers within the album's credits.
Standard music industry procedure isnt the only thing that theyre hoping to shake up, however. In an interview with Rick Heil, the only remaining original member of SONICFLOOd, we learned about the bands ardency for exposing listeners to a more vibrant alternative rather than complacent, dutiful faith.
Rick shared their experience playing worship for a chapel service at a Christian college in which students were forced to scan their student IDs and show that they were at chapel so many times out of the semester. It didnt matter if they wanted to be there. They were just expected to punch their Jesus time card, as Rick put it. But as people who have experienced the power of worshiping a living and active God across the globe, the band members of SONICFLOOd are tired of meaningless, rote religiosity. They long to see the power of God making a difference in the world. They recently got back from doing concerts in Malaysia and Turkey, both Muslim countries. Here's what they have to say about it:
SONICFLOOd: (Rick) Doing concerts there really helped me see the other side of the fence because we take so much for granted the freedoms that we have. I was talking with one guy about this, and it looks like being in space and being weightless. Your muscles atrophy because youre not using them. But here on earth theres gravity; theres resistance. Youre using your muscles, and they stay tonedits much like here.
We really have no resistance in living our faith. And much of it has turned into a convenience that fits into our convenient society thats all about instant gratification and prosperity theology, which I dont think is what our God is about. Its about a change of heart.
Im not saying that riches are bad or being blessed by God is bad, because He owns the cattle on a thousand hills; and we as his children should be enjoying his favor. But at the same time I think weve just really been sitting on our hands too much here in the States as Gods people, and were seeing the effects of it. The force of wickedness is almost in our face. Before it was subtle, like [being lulled] to sleep.
We really want to expose people to the sickness that you see. In the Spirit you see this big hospital room and everyone is dying. They think theyre okay. We believe when you come in contact with a holy God through worship, God has a way of peeling back the scales, We believe that when we lift up the Lord in praise; its more than just an expression of our love for the Lord. Its a spiritual force. There are strongholds of people hearts, emotions, and physical bodies. We can see God pulling them down when we praise Him with our music.
WRECKED: We get a lot of stories about this immense need out there, really opening our eyes to the poverty in the world. Thats been a little difficult to square such a huge material need with involvement in the arts. Weve been exploring in Wrecked the concept that maybe the arts dont necessarily have to compete with social justice. We know youve been interested in branching out to humanitarian work as well. Can you talk about how we can reconcile the arts in a needy world?
SONICFLOOd: (Rick) A worship band cant compete with U2 in an entertainment world. Maybe theres some spiritual stuff that people touch on in the world that arent necessarily saying Were a worship band. But for us, music and using it to worship the Lord opens up peoples minds and hearts to what God wants them to do; and when you see that happen, when we get to share about Compassion International or the people in Vietnam that are being beaten everyday for their faith and exposing people to it, God starts to change us inside.
Evil doesnt want us to think about anything but ourselves. But as soon as we start lifting up the Lord, they come in contact with their Creator; they come in contact with a purpose and with His heart and that connection starts to change their heart. You start to have a heart for the poor. You start to have a heart for the needy. For us, our art is something thats very necessary in getting us to the next step. For us, it just makes all the sense in the world.
---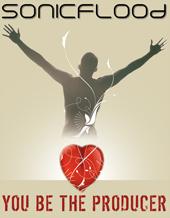 The band has a wide platform to stand on and a depth of experience to draw on when calling people out of subculture Christianity. SONICFLOOd has done extensive international travel, very intentionally exposing themselves to a more global perspective.
Their international touring experience includes India, Australia, the Bahamas, Brazil, Canada, Malaysia, Mexico, Northern Ireland, Singapore, South Africa, Switzerland, Thailand, Turkey, and the United Kingdom.
Their partnership with Voice of the Martyrs has even brought them to underground churches overseas where they met with and learned from people whose lives are in danger for the sake of their faith.
From meeting with Rick, its clear that SONICFLOOD wishes to bring the power and urgency of faith through worship to their listeners. Well look for their new release in September as one more opportunity to do that.
To learn more about their upcoming release, visit their website.
If you liked this article, check out these band interviews:
---

Mariah has currently landed herself in Tucson, Arizona, where she just finished a philosophy degree. She enjoys writing almost as much as she enjoys making music. Almost. You can listen to her on MySpace.