By Tim Chermak
Animated text scrolling across movie screens often read, "Based on a true story…" as if it mattered. Western culture, influenced heavily by the Athenian philosopher Aristotle, has taught us to become obsessive in matters of historical accuracy, measurement, and observation.
The scientific method, pioneered by Aristotle, was the cornerstone of the numerous technological revolutions that changed the world in the most recent centuries.
Obviously, careful measurement is important in life. Less obviously, it's not as important as we may think.
Eastern philosophers were prized for their ability to tell rich and compelling stories. Stories and parables were the lifeblood of the Near-Eastern ancient world. The art of storytelling was so important that history was often recorded in narrative format. History books did not exist, their role being carried out by works we would classify as "fiction." To the ancients, this was common practice.
What's more important – what happened, or what we can learn from what (may or may not have) happened?
The Eastern way of thinking favors the latter in its approach to life. This is why Jesus, a Jewish rabbi (religious philosopher), depended on parables to convey his truths. The art of storytelling was a valuable skill to possess. This explains why Jesus created the elaborate narrative of the "Good Samaritan," when he could have more efficiently simply stated, "Be nice to everyone."
The real power always lies in the story behind the story. The essential nature of stories invites us to become immersed in them, in order that we might learn from them. Myth, story, legend-the various forms of narrative are all comprehensive in that they not only seek to inform, but transform, their participants.
No matter the preferred medium-cinema, poetry, canvas, speech-stories are always told. The danger never lies in what stories are told, but how we react to them.
Many (somehow) deny that the Jewish Holocaust of World War II ever happened. While the evidence is conclusive in favor of its existence, historical accuracy is not the real issue-the transformative nature of the event is. A tragedy as horrific as the Holocaust must never be reduced to a historical event.
Humanity will never learn from a history it merely memorizes, for the real power lies in the story behind the story.
This Eastern mindset is essential for people of faith. Realizing the Bible was written by Eastern authors to an Eastern audience living in an Eastern context changes everything. Perhaps "historical" events such as the seven-day creation and the Israelite exodus need to be creatively reexamined in light of the deeper stories they tell.
Utilizing this Eastern mindset, historical accuracy takes a backseat to moral exploration. When the focus of religion is found in the acceptance of historical events, faith becomes a passive event. However, to its near-Eastern audience, the word "faith" did not mean what it means today.
Faith, in the ancient cultures, was a word meant to describe a belief that transformed present reality. Faith divorced from works was described as "dead." An active application of belief was required to have "faith." The mental acceptance of historical events was passive in nature, and therefore could not pass for "faith." According to many scholars, the biblical word translated "faith" can just as easily be translated as "obedience."
How will we respond to what we have heard? Faith comes down to obedience. It's time to stop shunning those who believe in the deeper story but have trouble accepting its surface twin, for the real power lies in the story behind the story. Who decided we should reverse the order?
---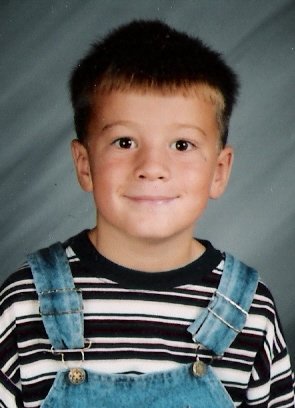 Tim is a writer hoping that somehow, someway, his work will influence the world in a positive way. He is currently an undergraduate student at North Central University in downtown Minneapolis.