By Jen Reyneri
I have spent so much of my time lately in a moving lifestyle that it's been hard to find time to write. It seems that we are always traveling. My husband travels for business, and we sneak along to keep our family together.
For a long while, I have thought something was "wrong" with this; yet in my heart, it seems to be part of my wiring as a daughter of God. He has called me to a great adventure; to share His love through our daily lives and inspire others along the path to Him. I was having a conversation with a friend last night about how I guess some of us are called to be wanderers moving more easily along our path without being grounded in one place or another. Though I am not perfect, and often get a bit stressed, frustrated, and challenged, I can see no other way to live my life than on the road where the Lord leads.
I have a very strange supernatural peace when I'm on the road, in the airports, in a hotel or a friend's home, even with my two young sons and husband. I'm sure my life is to follow on the "reach the nations" lifestyle. I don't think everyone is ready for it, thus making my urgency and excitement to share His message even stronger as one of His harvest workers.
When the Lord has called us to go to the nations, we must obey. We are protected by a supernatural barrier that He provides (in Jonah's case it was the great fish.) In our case, we must trust that we are walking in His shelter even in the roughest storms. Even in the midst of not wanting to speak out or feeling anxious about stepping out, He will provide the opportunities and words for us to carry to many. He will deliver us where we are to speak out for His glory, if only we will listen and obey! Perhaps that is across the world, across the county, or simply across the street to the foreigners of many nations right here in our own land.
Recently, I was in California with my aunt whose husband just passed. It was a pure example of me being the church. When I booked the trip I didn't realize the impact it would have on her or the fact that it would be such an example of living a servant's life. I just thought I was going to help. In helping, I realized that I carried the message of Christ by living it out. At times with her, I didn't know what to say so I just prayed sometimes silently, sometimes with her and for her. And, as the Lord did for Jonah, He gave me the words for her. She has repeatedly thanked me for "saving her life" by being there. I was just sharing the words of God. He called me to go. I shared with her that he has plans for her even now.
Maybe that's what the Lord means when He calls us to go to the nations: to go to all people, in all circumstances, of all nations, and share His embrace. I'm excited about foreign lands and nations and people of other tongues and am even a part of that in the Dominican Republic. But here, in our nation, I believe He has called me to share more of His love and words through imagery, writing and speaking out. Like Jonah, I ignored His call for a while and went elsewhere.
Recently, I've been doing my best to obey His call to speak out. And a question that is posed in my mind at this moment is "what is another nation?" Aren't we a nation of many nations right here in the USA? Don't we run into at least five countries at the grocery store? Aren't there people of many nations who have come here who have not yet experienced the love of Christ perhaps because of our intolerance toward foreigners? Doesn't the Lord show compassion? Shouldn't we do the same?
Maybe some will hear the message and take it to heart, and others will not, but it is still our call to share His ways, His glory, and His compassion with all nations. (Psalm 67: 1-2 & 96: 3) Even starting right here in our own backyard.
His message grows exponentially, like the mustard seed. And, all people are blessed through it! (Gen 12:3)
If you liked this article, check out: Missional Living: Our Voice and Hands for Jesus
---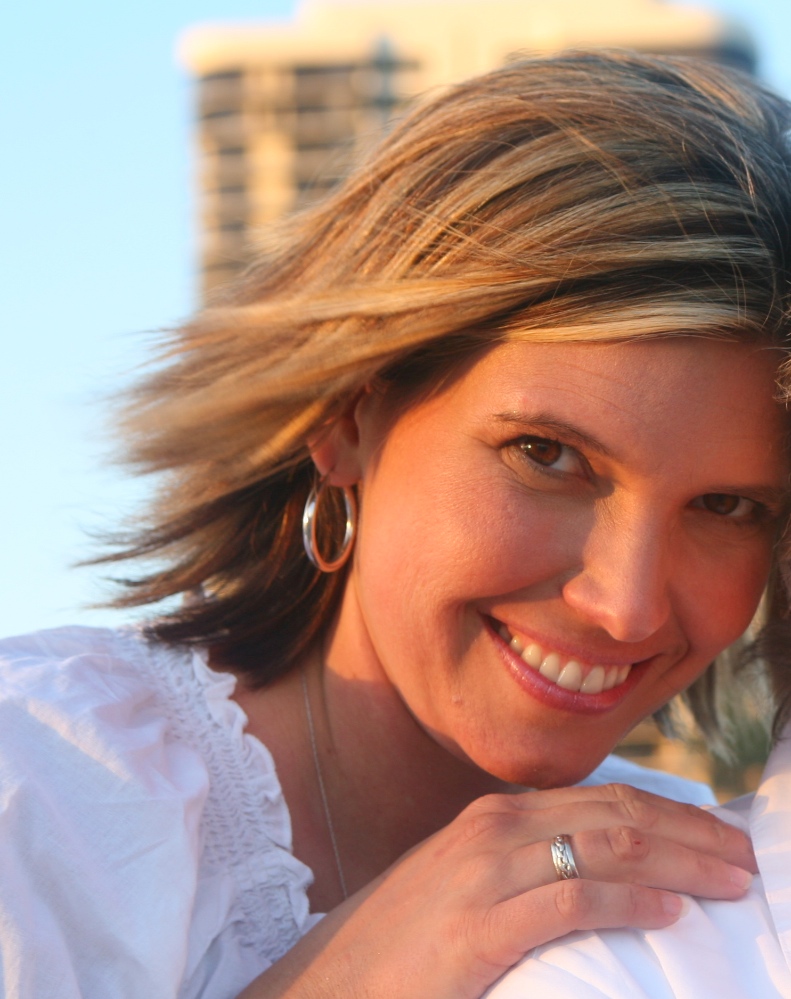 Jen is a Kingdom citizen and photojournalist living in Juno Beach, Florida with her amazing husband and two boys. She's a busy, fun-loving, home-schooling mom still avoiding a mini-van and can often be seen beach combing carrying a kid, a camera and an iphone. Visit her website.