By Lauren Deville
I graduated college completely decimated. I had lost most of what I thought I was headed towards and had absolutely no idea who I was or what I wanted to do with my life and the funny thing was, I hadn't even known that I didn't know until right then.
Having lost school and most of my previous social circle, with no job yet and therefore nothing to fill my time, I spent every day for nearly a month sitting next to a stream in Catalina State Park with my journal and my Bible, asking the questions, who am I? Why am I here? What is my purpose in life? What matters? I fully expected a eureka moment, to spend eight hours by that stream for one day and suddenly walk away enlightened.
Two years and about eight life plans later, there was a day (almost a year ago now) when I cancelled work, lab meetings, class, and social plans, and I went home, packed a lunch, grabbed my backpack and a journal, and hiked Pima Canyon until I found a rock made just for me.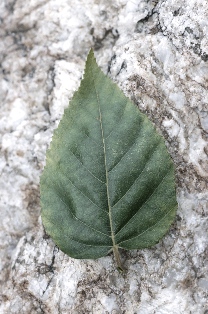 And I sat there all day, trying to make heads or tails of my life. At the time I was a graduate student in cognitive neuroscience, a researcher, a personal trainer, and a barista, and I'd come to the sudden realization (in the middle of a test that I realized I couldn't pass, staring at the hands of a clock as the seconds turned into minutes and hours) that I was miserable. I had known that I was miserable for quite some time, but I'd pretended I didn't know it because I had no idea what to do about it. I couldn't stop, or so I thought, because I was afraid of wasting yet more time.
And yet, all I knew was that spinning my wheels at an ever increasing speed was getting me nowhere (in effect, it was wasting time), and my desperation to control the direction of my life wasn't working.
That day on the rock was scary as hell, because I had to admit that I was powerless. I sat there and I told a God I didn't even trust that I was giving up the reins: I was quitting everything, and I was going to sit there in the still breeze of a February afternoon, and wait for an answer that I didn't believe would ever come, simply because I'd gotten to the point where I recognized my inability to do anything else. I had a theme song then, and it went something like this:
"I have drifted down a ways along the shoreline/ I just watched these ropes give way where they were tied. /I could have reached out quick when the ropes first slipped, if I had tried,/ But I was wondering where the wind was trying to take me overnight, if I never did resist/ And what strange breezes make a sailor want to let it come to this,/ With lines untied, slipping through my fist." David Wilcox
I think it was only a few weeks later that the answer came, jagged and painful: I dropped out of school and quit two of my three jobs, with no idea what I was going to do next — and it so happened that the same day marked the collapse of several other cherished hopes. I remember thinking I felt as though I'd fallen to the bottom of a well, with no rope to climb out. I knew that I would climb out, because I always do, but I needed to take a few days to just lie at the bottom and gasp. It was the first time in those two and a half years since graduation that I'd totally given up and let go, and it was only then that I began to understand the meaning of the phrase, lose your life in order to find it.
Shockingly enough, things actually began to fall into place without my arranging for them. With the circumstantial loss of one social network, I rediscovered another, older and deeper one: suddenly my best friends from high school were over at my apartment every night.
My roommate at the time told me about a health sciences fair at the U of A, and I went, not really expecting anything because I'd already thoroughly examined the medical field, and dismissed it long ago, I'd thought and besides, my science background was so old that there was no way I could get into medical school anymore. But there it was: holistic medicine, with a school right in Phoenix that I could drive up and check out that very same weekend, and I hadn't even missed the application deadline for the fall (which was stunning, because every plan I'd pursued previously required years of prerequisites, and I'd usually missed the deadline by at least a year, if not more).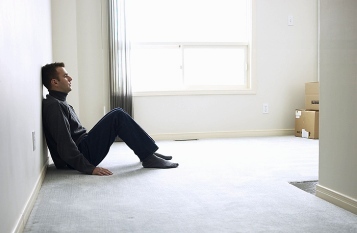 I wasn't even sure how it happened, but I applied and was accepted in less than a month. I spent those last few months before I moved just working in a coffee shop, reading, writing, and hanging out with some of my favorite people in the world, happier than I can remember being since living in England my junior year of college.
Who am I? One thing I know now: I'm not defined by my choice of career, and certainly not by my academics. Who I am at the core is that girl who came alive in England, and in Tucson last summer: I am creative and free and uninhibited and pure and unselfconscious.
I am adventurous and contemplative, and I love deeply and easily. Why am I here? I am here to help others live and thrive and reach their full potential, and I will help them do that using my gifts, just as they help me do that by using theirs. I am a healer that's why I'm in naturopathic medicine and I am a spiritual healer first and foremost.
Healing of the body is necessary but not sufficient for total restoration. I am a person to whom people can feel safe sharing their deepest hurts and desires, and who can help make sense of them. I can give others eyes to see their own beauty, and give them the permission to embrace it. If this path requires physical healing (as it often does: the two are intertwined), then I can use my more pragmatic skills to help free others from physical bondage as well as mental and emotional. But this is my purpose in life: I am here to help show others the path to freedom.
And in order to do that, first I have to give myself permission to find my own freedom. What matters, I'm discovering, is finding balance between selfishness and selflessness. "Love your neighbor as yourself" implies that one loves himself in the first place, and I have spent the last decade of my life, at least, telling myself that tending to my own needs, liking myself, or admiring myself, is wrong.
Ironically, if I've spent no time tending to my own needs, those lacks tend to make me selfish and resentful when tending to the needs of others, which in turn makes me rebuke myself even more for my selfishness and despise myself all the more. Really trusting and loving God perhaps for the first time ever has enabled me to begin to understand this concept: loving God gives me the perspective I need to understand what it means to love BOTH others AND myself, because I can't really do one without the other. They are mutually reinforcing.
All these are things I thought I knew my whole life: God is the plumb line, and He puts all othe
r things into a right relation with Himself. He lets me see who He always meant for me to be: strong and free and courageous, with something to give to the world, instead of the small and terrified thing in the corner always afraid to let her light shine, for fear that it was not really worth much to begin with.
Love myself… What a concept.
If you liked this article, check out: The Kings Court: A Fairy Tale, Pt. 1
---

Lauren holds a biochemistry degree from the University of Arizona, and she is currently studying naturopathic medicine in Tempe, Arizona. She also has a background in the arts, particularly theater and creative writing, and she hopes that (sometime prior to graduation) she will eventually stumble upon the perfect integration of her seemingly disparate interests.