By Karen Swank
I didn't get a flu shot this year, for the first time in years. Oh, I meant to get one. I know some people who don't get the shot because it makes them feel puny for a few days. For the many years that I lived without health insurance or sick pay of any kind, I found the risk of a bit of "blech" to be a small payoff for avoiding getting a bug that might sideline me for weeks, putting me and mine in danger of homelessness (which, because I am exceedingly blessed, wouldn't mean homelessness at all…just living with my parents again).
I guess it was a combination of busy-ness and forgetfulness that led me to skip the flu shot this year. And let me tell you… I didn't get away with anything!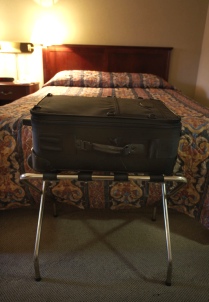 I have had the flu since December 11. I think I have used more tissues (Puffs with lotion, thank you very much) this past almost-three weeks than I had used in my entire life before now. I have spent nights in the recliner to avoid choking on gunk. I have coughed till it made me frustrated and angry. And I have fought it every step of the way.
Much of the struggle has come from my own unwillingness to surrender to rest, which I think I wrote about the last time I summoned the energy to sit at my computer this long. Every time I have felt better, I have tried to get right up and resume life as usual. My first trip to the doctor, five days into this fun, did not stop that. He gave me meds for sinus infection and double ear infection, and I took them…and tried to keep doing just enough to stay caught up around here. I even managed a marathon Christmas shopping day on the Saturday before Christmas (which landed me flat in bed all day Sunday) and having family here Christmas day, all while battling the bug.
I fought to keep going to work. A few times I went in for just a couple of hours, only to completely deflate under the effort. Finally, last Thursday my coworkers (who are truly wonderful people) rallied together to confront my silliness. When all was said and done, I went home to bed, went back to the doctor (more meds, thank you very much), and realized if I didn't knock it off, I was risking pushing this to further and worse places. Since then, I've done a better job of resting. My kids have been an enormous help in that department.
Blah blah blah, everybody gets sick, so why does Karen think her illness is worth writing about?! Well, it's not, any more so than anyone else's is. This is just me, measuring my part in inviting this illness into my life. And I've contributed heavily to it, believe me. I've run on too little sleep for years now, with the excuse that I "don't have time" to sleep that much…it's an easy lie to tell yourself when you're a single parent. I've eaten too much junk food and not enough of the good stuff. I've ignored exercise. And I've driven myself to the point where I feel like I'm being "lazy" if I'm not doing three things at the same time. Resting? It seems unjustified.
For several years now, other than my writing time, I have only been able to manage resting if someone comes and sits at my kitchen table with me awhile…then resting becomes enjoying loved ones, and that's as much giving as getting. It doesn't make me feel guilty at all. But the tide of visitors ebbs and flows…and the more it ebbs, the harder I push myself.
So! This past Christmas, my gift was the flu…a potent and powerful bug that has pressed me down until I said "uncle" and then smacked me again when I tried to get up. I am learning that rest is not optional. I keep saying it, and then proving that I don't really believe it. This was my last lesson for 2007, I suppose… the lesson of necessary rest. I think perhaps I'm finally becoming a true believer in it.
How about you?
---

Karen is from Aledo, IL. She went to Monmouth College and studied Latin and English. She is a biological mom of two children and surrogate mom/friend/advocate for a whole host of children. She would like to meet every wounded soul that I've she's ever known… as a child, before the "damage was done" so she could tell them how much they are loved.