By Josh Casper
A lot of times, when I think of the word, "compassion", I think of Mother Teresa's beautiful and wrinkled hands wrapped around a child's face or two people embracing after a lifetime of brokenness. 
There is no simple definition to compassion nor can it be held together by simple means of a grammatical explanation.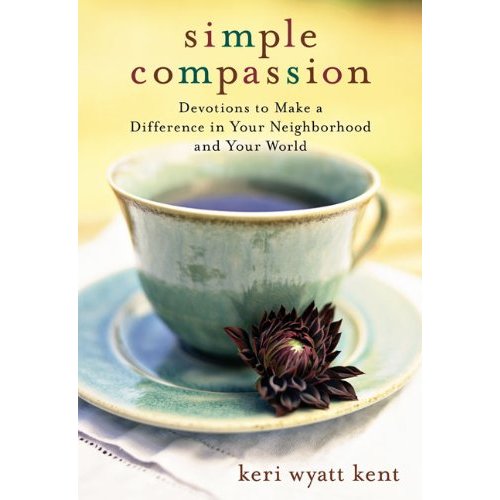 I was lucky enough to be offered a review copy of Keri Wyatt Kent's new book Simple Compassion: Devotions to Make a Difference in Your Neighborhood and Your World. I've never been one for devotionals. I start them but never finish. I have a hard time stopping myself from reading on and on. I guess that defeats the purpose of a year-long devotional. The part I liked about reviewing this book was that I was able to read it straight through! (Otherwise, no one would be reading this for another year!)
I discovered that Kent writes to a more female-based audience, but please, do not let that distract you from what she has to say. There are important things in this book for everyone. My wife considers herself a feminist a person advocating for all genders to be equal, not better (which, I feel, is a common misconception of feminism). As I am pulled into her journey for justice, I now consider myself one, as well. After seeing my wife's struggles of injustice in the church, I have found myself asking the same questions.
I was encouraged and proud of Kent for asking some of these same questions. Why aren't women allowed to do things men have done throughout the past in the church? More importantly, why is the church quiet on many of these issues? Kent speaks heavily on Jesus' emphasis of women in his ministry. She writes, and so graciously reminds us that most of the ones left at the foot of the cross were women disciples and followers of Jesus. It is hard to not see Christ's love for the widows and for the ones society deems unclean and worthless.
I was hoping she would've talked more about her journey into feminist spirituality and theology, but that was not the intention for her book. As I dove into the first few pages, set before me was an outline of what to expect throughout Kent's weekly devotions on relationships, justice, compassion and action.
The book is divided into four quarters. 
The first quarter is devoted to "understanding our own worth". In other words she writes, "Compassion begins with you". 
These pages journey into the meaning of self-actualization and what you mean to the world. She includes some of my favorite activists and authors like John Perkins and reminds us through the words of Henri Nouwen that we are the "beloved." The best things we have to offer come from ourselves is our own belovedness.
The second quarter shows us "simple ways to show compassion to others our friends and our neighbors". Throughout this part of the book, we are urged to share our kindness and compassion with our neighbors. A sad fact is that many of us do not even know who are neighbors are and they live right next door. 
Here, Kent is encouraging us to not go out in search of converting, but simply reminds us that we are to love ours neighbors and to build with them sustainable relationships. The third quarter is about "bringing God's Kingdom to a wider demographic to the poor in our cities and towns." In this section, Kent brings us towards God's heart for the poor in our local and global communities. From sharing hamburgers with the homeless to donating shoes, we are given simple ideas drawn from personal experiences throughout the author's life.
The last section of the book involves "steps to compassion on a global scale". It's within these last devotions that Kent captures the world at its most ugly but most hopeful time. We are buried up to our necks with facts these days, but it should not stop us from acting. The author grabs our attention and says, "Here, this is what you can be doing and praying about now that you know…"
I felt at ease while reading this book. Kent makes you feel like a good friend and invites you on the journey to discover your own gifts and belovedness.
Each weekly devotion has "Compassion" and "Community steps that encourage more discussion and internal processing. It requires your thoughts, prayers and most importantly, your actions. I wish I had something like this sooner in my life. Though most of the issues in this book may or may not be known to those involved in social justice movements, it is more so a reminder.
It is a reminder of simple compassion. It is a reminder that brings me back to those wrinkled hands of Mother Teresa. It's about those small things…with great love. That's what simple compassion is all about. 


---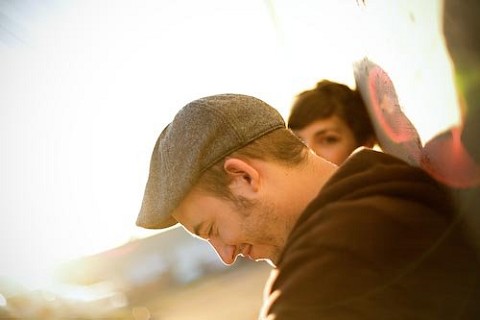 Josh is a Mississippi boy who now lives in Portland, Oregon. His interests include: books, gardens, racial reconciliation, southern cuisine, coffee and birds (in no particular order). Josh is also an aspiring: writer, Stumptown barista-extraordinaire and world-renowned Southern chef.