By Aaron Bruner
Each morning for the past week I roll over and hit my alarm clock about five times before actually getting up. I have these great aspirations of waking up, going running, getting a nice shower, and having a cup of tea while I start my "quiet time". This has only happened about 3 times since we've been in the Philippines. I am explaining my lack of discipline.
Then a man like this walks into my life. A man who is diligent out of pure passion for his people. A man who sets precedence and who does not know the meaning of lazy. This man is a hard worker. Meet Pastor Mark Desuyo.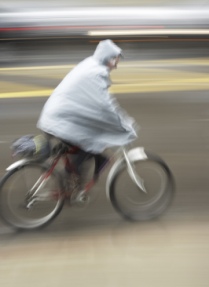 Pastor Desuyo and his wife began their ministry nearly two years ago in a village hidden among the mountains of Negros Occidental. The scenery is breathtaking. Mountains that disappear into the clouds, sugar cane fields as far as the eye could see. It is glorious.
In fact, upon visiting there, I had a moment where I felt like Maximus in Gladiator, walking through the fields with his hands gently grazing the grain (although it wasn't grain, it was sugar cane…. still amazing). While the landscape left me breathless, Pastor Desuyo's journey left me even more captivated.
His vision for this place is like none other. He dreams that these villagers will be firmly grounded in the Word so that they will advance the kingdom in the neighboring villages. And from there, other islands, and the Philippines. He is not stifled. He is not discouraged. But what amazes me the most about this man is his discipline.
Every week, Pastor Desuyo and his wife ride the same bicycle to this village from Bacolod (I would estimate about 20km). It doesn't sound that bad, but having to do it multiple times a week with your wife riding on the back and with your two children…that could be exhausting. Not to this man. He is real. Real about being there for these people. Sacrificing himself for them and the hope that they will see Jesus and be transformed.
Last week, we had the opportunity to be with Pastor Desuyo for three days of construction on his church. Walls and a roof were erected as well as a "comfort room". The final touch of the church will be the small living quarters that he and his wife will CHOOSE to live in to be with their congregation. They could live in a nicer area in Bacolod, but the Lord has called them to be with these people. Their living quarters will be half the size of a one-car garage. They are a family of four. Talk about sacrifice. He's doing it. He's making the most of this life that God's given him.
Please pray for Mark Desuyo and his family. Pray that the Lord will provide financially for them to buy a motorcycle instead of having to ride a bike. Pray for courage and boldness. Pray for these kind of men all around the world who are denying themselves for the sake of Jesus. I want to be like them. I want to be like Jesus.

If you liked this, check out: Three Stories from the Streets of the Philippines
---

Aaron Bruner

is a 22-year-old from Kennesaw, Georgia and is in the Philippines right now with the World Race, a year-long pilgrimage for twenty-somethings. He graduated from Kennesaw State University with a degree in Pre-med and Spanish.