By Karen Swank
the beautiful and terrible thing about
Truth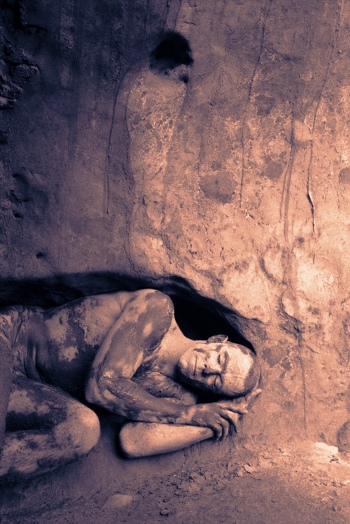 is the way it stands unbending
regardless of any response to it
no matter who believes it
or not
it is.
no mountain of words tossed can bury it
no emotion can eat it away
no objection can alter its substance
pretense believes itself bigger
posturing swaggering blowing hard
Truth lifts its head
untouched
when Truth tells a part of the story i like
i feel its rush in my veins
sometimes too easily i forget
that power is not me
and then there are those upside down moments
when what it says
is what i think i can't abide can't survive can't digest
can't can't can't
or is it won't?
panic and compulsion to
change to fix to push against it
rise again
but i too rise again
standing utterly and ever so still
touching its walls
it is well
with my
soul

If you liked this poem, check out: Unlikely Vessel
---

Karen

is from Aledo, IL. She went to Monmouth College and studied Latin and English. She is a biological mom of two children and surrogate mom/friend/advocate for a whole host of children. She would like to meet every wounded soul that I've she's ever known… as a child, before the "damage was done" so she could tell them how much they are loved.