By Andrew Greenhalgh
Anyone whos dared venture their toes into any waters dealing within the realms of spirituality and the contemplative life will be familiar with the name Thomas Merton. Mertons influence has stretched from the realms of a humble Trappist monastery in Gethsemani, Kentucky, to literally the great reaches of the world.
His life and writings are celebrated, studied, and contemplated themselves among the great writings of the saints of old. And rightly they should be. Merton wrote and lived his life with an honesty and reverence genuinely lacking in our demanding society, and reflecting upon his work has helped this writer to realign his life many a time.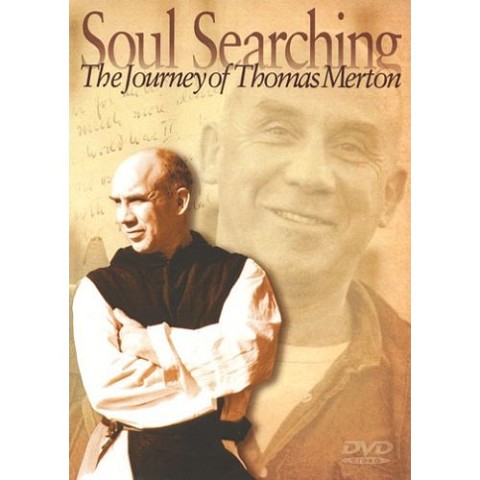 Enter Soul Searching: The Journey of Thomas Merton. The companion piece to a recent PBS documentary on the anniversary of Mertons death, this book features a great retrospective of Mertons life, told by folks who knew them as well as those who have studied him extensively.
The tale is laid out in such a way as to mirror the perceived highlights of the monks life, beginning with his life in New York and ending with his explorations into the East. Along the way, editor and director of the film, Morgan Atkinson, offers up his own tales of the influence of Merton on his own life which bring a healthy and human element to the reading.
The book is a treasure trove of information for the Merton admirer. It showcases some very interesting knowledge to the novice or intermediate Merton scholar as well as offering a solid meal to the advanced student as well. Novices will enjoy being enlightened, as I was, about Mertons summertime struggle of romance with a young nurse. The incident is explained and looked at from multiple points of view, as to whether or not the romance was a serious point for Merton or simply a passing moment.
Another such incident is the discussion of Mertons writings and involvement in politics and social justice, particularly parlayed against those of friend, Daniel Berrigan, SJ. The contrasting ideas as to how to deal with the injustices the tumultuous fifties and sixties brought to light are highlighted here, and its a compelling read to see how the two friends balanced similar goals with differing methodologies.
And while this work brings to light some interesting viewpoints on the life of its protagonist, it also stands in some respect as a book unto its own, showcasing a solid base of spiritual discussion and information aside from the life of Merton. And perhaps thats the greatest testament to this great life, that his works and life have led others to a deeper place of seeking after that which is greatest in God.
That path here is winding, as an enlightening discussion of the monastic life is shared, as well as a look into the deeper heart of Catholicism. Yet ultimately through these readings there are some powerful passages offered up as well. For instance, speaking in regards to Mertons life as a teacher of novices at Gethsemani, Robert Inchausti shares:
I dont think happiness was a big goal for Merton. Happiness is a small byproduct of high aspirations. If happiness comes with truth, then Merton would take happiness, but if sadness comes with truth, if despair comes with truth, then he thought it our responsibility to honor those things too.
That alone is a truth worth pondering.
And thats ultimately the case with this life of Thomas Merton. Its a life that is challenging, that leads us to a place of ponderance and contemplation, and ultimately points us to Christ. Soul Searching stands as a fine guidebook along the journey for any who find themselves in pursuit of the deeper life.
---

When he's not busy juggling his two crazy children, romancing his wife, or slaving at his day job,

Andrew Greenhalgh

serves as the faithful content editor for Soul-Audio.com as well as aspiring freelance writer.