By Tom Davis
I've often wondered what hell is like. What would it look like to visit hell? Ive wondered about this often, not for the pleasure, or the curiosity just the reality what its actually like there. The pictures in my mind, the sounds, the rotting smells are all too terrible to imagine. Death and destruction would run rampant, extreme poverty of body and soul as far as the eye can see, and the dignity of human beings reduced to rubble.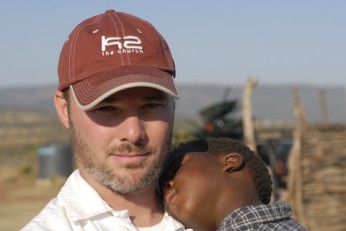 The sad reality is that I've been to such a place. A place so devastated by HIV/AIDS, that every other man, woman, and child you meet carries an invisible death sentence. Thats what happens to a country with a 46 percent HIV-infection rate. The sadness is overwhelming, and the hopelessness is suffocating. When I close my eyes and think of hell, my experiences in Swaziland, Africa play out in my mind.
How would you live in a place like this? What would you do? How would you feel? This is what I wrote in my journal after being in Swaziland, for only two days. Its not pretty, but its reality:
From where I stand in my humanness, there are no answers for a place like this. There is no hope, darkness pervades, and though the light of the sun attempts to break across the horizon, this country dwells in darkness. In many ways it is darkness. It is heavy, sobering, unreal. I want to run, to hide, and never come back. I want to pretend like I never came to here and hope the memories of it will all go away. I dont want to face the truth of what this side of the world faces every single day.
What do our Swazi brothers and sisters face every day?
A life expectancy of only 30 years.
Fifteen-year-olds with less than a 10 percent chance of living to age 35.
More than 50 percent of the population lives on about 28 cents a day.
Half of the countrys population, more than 500,000, are under the age of 15.
According to UN statistics, the entire country will literally diewiped off the face of the earthby 2050.
On my first trip to Swaziland, we visited the city of Bulembu. This town is surrounded by the most beautiful mountains, trees, and wildflowers you've ever seen. From a physical point of view, it is a real heaven on earth.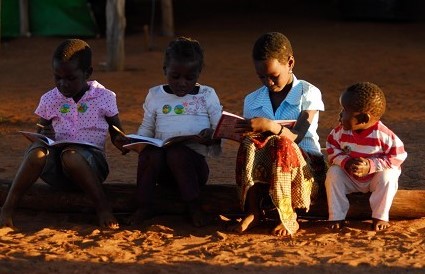 Bulembu was the crown jewel of Swaziland, but was abandoned for fear that the asbestos mines were toxic. But they werent toxic, and today Bulembu is being rebuilt into a Christian community that cares for orphans.
I decided to visit the medical clinic one afternoon to walk in the shoes of those caring for people infected with HIV. The clinic was old and worn out, medicine was in short supply, and they were way understaffed. The waiting room was filled with people, some looking incredibly sick, others looking as if they were perfectly healthy. We went in back to speak with the nurses about how the disease has affected their community. The doctors described to us a continual flood of men and women coming in for HIV tests, fearing the worst. They told me on a typical day of testing, eight out of every 10 people will test positive for HIV.
I could hardly believe what I was hearing. How many communities in Swaziland are also facing this sad reality? 46% is one thing, but 80% Lord Jesus. What can be done? Who is left to help care for the tidal wave of orphans left all alone? A nation of children? It was so painful, and I wanted to run.

Continued next week…
---

Tom Davis is the President of Children's Hopechest, a mission organization bringing God's hope and love to orphans around the world. Their work is focused in the countries of Russia, Romania, and Ukraine. HopeChest helps churches and corporations around the U.S. Adopt an orphanage and make a real difference in the lives of orphans. Tom's favorite thing in life is being a father and a husband. He and his wife, Emily, have been married for eight years and have six children. Check out his blog.