By Ben Girdler
He looked at me and asked, "Eyes open?"
I nodded, "Yeah, that's fine."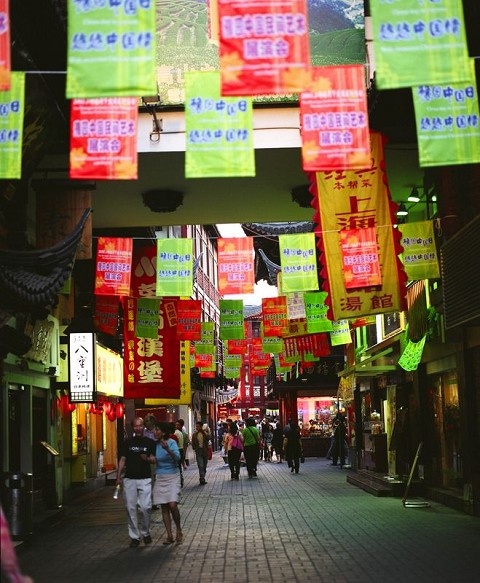 I was having lunch with my Chinese friend Jim. I was in Central China and we were at the little restaurant in the front of the three-story Chinese Wal-Mart type store to enjoy a lunch together and for me to do some shopping.
We were about to pray before eating our lunch when Jim asked me that peculiar question.
He was asking if we could keep our eyes open while praying. In China the government often sees praying in public as proselytizing and proselytizing is illegal. So Christians there often pray with their eyes open to avoid persecution. While it is very sad that they have to do this, there is something beautiful in praying with your eyes open to the world.
Jim and I prayed together a lot during my three-week trip teaching on college campuses. When we prayed with our eyes open together, I could see his heart.
I could see his passion for leading his small house church, his desire to have it grow and for new leaders to develop from it, for reaching more lost students, for the persecution of Christians in China to end.
I could see the people around the campus that he was praying for; I could see their hopelessness and despair. Praying with my eyes open I could see that he still had hope, that he desperately wanted his fellow students to know what a life with Christ held for them.
Ever since I returned from that trip I try to pray with my eyes open more often. When I do, God often shows me things to pray for that I wouldn't have thought of on my own. He will remind me of things forgotten or things over looked that His heart cares about.
By seeing them, I want my heart to care about those things also. I want to see the people around me that need to experience Christ. I want others to see my passion for my community of believers and my desire for my non-Christian friends and coworkers to choose to follow Christ. I want people to see the hope that is within me.
Pray with your eyes wide open some time; you may be surprised what you see.
---

Ben lives in Tucson, AZ studying sociology and writing. He even works full time when it doesn't interfere with writing the stories God puts on his heart to share with the world.