By Onleilove Alston
In July I attended the DC campaign kick-off for the Justice at Smithfield Campaign.
Smithfield Foods is the largest pork processor and producer in the world, the fourth largest turkey processor and fifth largest beef processor in the U.S.
In the early 1990s Smithfield opened its Tar Heel, North Carolina plant, with 5,500 workers who slaughter and process 32,000 hogs per day. The Tar Heel plant is not unionized and overall only about 56% of Smithfield pork processing plant employees are unionized.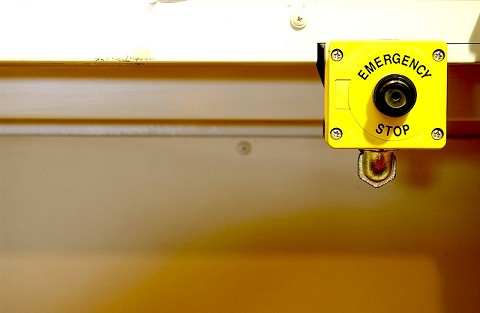 Though raised in Brooklyn, NY, my family hails from North Carolina which makes this campaign of personal importance to me. At the campaign kick-off two young women testified about mistreatment at the Tar Heel plant. A 22 year-old woman spoke of developing such a serious case of carpal tunnel syndrome that she can no longer lift more than 15 pounds. The testimony of this woman had a profound effect on me because I saw myself in her face.
At 22 years-old I was a recent college graduate excitedly planning my future. I did not have to worry about an injury that could leave me disabled for life. If my grandparents remained in North Carolina instead of migrating to Brooklyn, NY, I could have easily been one of the Smithfield workers. What separates me from the workers at Smithfield?
Some of the tasks at the Tar Heel plant include cutting the skin off of frozen meat as it comes down the line, a task that is especially difficult when having to work at breakneck speeds. As stated in the Human Rights Watch report: Blood Sweat and Fear: Workers Rights in U.S. Meat and Poultry Plants:
Many workers have painful reactions to conditions, but they do not act for fear of losing their jobs. In this report one employee is quoted as saying I am sick at work with a cold and breathing problems and my arms are always sore. But I am afraid to say anything about this because I am afraid they will fire me.
Workers have also spoken of sexual harassment and racism. How can working conditions like this exist in our modern society? What is the role of race, class and economics in the Smithfield worker struggle?
As I reflect on the Justice at Smithfield campaign I am reminded of a common request made during the blessing of a mealmay God bless the hands of those who have prepared our food. Let us remember the workers of Smithfield when we bless our meals by asking God to bless their hands and their struggle.

If you liked this article, check out: The Lord's Prayer is a Prayer for Justice
---
Onleilove

is a native of Brooklyn, New York. She is a student in the dual M.Div/MSW program at Union Theological Seminary and Columbia University. In NYC she organizes with the Poverty Initiative and New York Faith & Justice.