By Jeff Goins, Editor
I once heard a story in which a magazine interviewed a popular, evangelical theologian and asked him the question, "Who is the best preacher in the world?" The theologian smirked and retorted, "You don't know him." He went on to explain that the greatest minister out there is probably someone in the jungles of some remote part of the world, not seeking recognition for himself or herself, but living as a servant to others, passionate about the salvation of souls.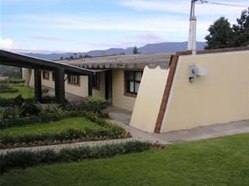 The older I get, the more I am convinced that the greatest in the kingdom of heaven will be a list of nobodies, a bunch of ordinary men and women allowed their lives to be their ministries. I have had the privilege to actually know a few such people that will probably never write a book, pastor a mega-church, or appear on television. And yet, they look more like Jesus than most people.
One unsung hero is a man by the name of Josh Macy. Years ago, I met Josh at a summer camp, and he was an inspiration to me. I knew that regardless of personal fame, Josh was going to continue doing great things for the kingdom of God. Recently, I reconnected with him only to find out that he and his wife had moved to Guatemala and are in charge of a school that prepares Guatemalan students to make an impact on their culture. The following is an interview I did with him.
Note: "Xela" (pronounced "shay-lah") is what the locals call Quetzaltenango, a city in Guatemala.

You work for Inter-American School in Quetzaltenango. First of all, how did you end up there? Second, how are you, after only being there a short time, now running the place?

I'd been hearing about Xela and about IAS from friends who taught at the school for years before coming. I never thought, however, those stories I enjoyed so long ago would lead to this great life I have here in Guatemala. I guess it shows keeping in touch with people can really guide your path. Now I'm the principal of the very school I'd been hearing about. It feels great to use my talents in ways I never thought possible. Things are so regulated in the States. I might be the best principal in the world, but in the States I'd need a doctorate to have a comparable position. You might be a great volunteer but without jumping through the necessary hoops, you'd
never even get your hands dirty. It's sad. I guess what I'm trying to say is that living here has given the opportunity to use my talents with only the sky as a limiting factor. No one cares about credentials. Results are what matters.

How's your Spanish?
When I got down here, I only knew the swear words I'd learned at work in high school, and though I wouldn't say I'm fluent now; I'm definitely conversational. I work in English at the school; speak in English at home with my wife; Spanish is something I use socially. My Guatemalan friends make fun of my Spanish to push me, but when I go to the States people tell me my Spanish is great.
Josh, you run an English-speaking school in Guatemala and seek to provide a "Christ-centered environment" for the students. What does that look like on a practical level?
Organizationally, the kids take Bible classes in grades K-12 and have chapel once a week. I am a former bible teacher and there is some great stuff that goes on in the classroom. Kids are encouraged to take in great textbook
knowledge mixed with the personal experiences of their teacher and classmates. The staff is encouraged to individually commit to letting Christ shine through their classes. For me as a principal, I have to encourage
kids to apply what they learn in Bible class and show them the forgiveness and new start the Gospel offers. It's never too late for a kid.
The school itself seems to be founded on more evangelical roots; how does that compare and contrast with the traditional Catholic ties with which many students are raised? Is there ever conflict?
Our kids are like most kids raised in church: they'll still listen to anything. Forming your beliefs and worldview is a process and we're lucky to partner with parents in providing a positive environment in which kids can make their own decisions about belief and the world around them. To the chagrin of some Christian accreditation programs, we don't shy from any topic and strive to create open classes where kids can ask solid questions about hot topics.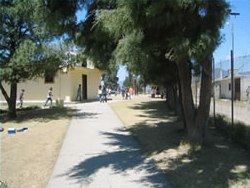 How has your appreciation for different cultures and worldviews deepened since moving you and your wife to Guatemala?
Living in another culture is the best way to understand your own. I came into this opportunity with deficiencies I never knew I had, and with time have been able to identify these and start to work on them. You start to learn that there is no best way of doing things; people everywhere are just making trying to make it. You might actually listen to what people say more than thinking about how they could change to be more like you.
Has this change of scenery and shift to a less-traditional form of "ministry" made an impact on how you understand living out your faith on a day-to-day basis? What do you now consider to be evangelism?
I don't feel like my ministry has changed much. Ministry is simply living your life how you feel you should while inviting people in to do the same. What you could say is that my opportunities have changed. For instance,
helping with the poor is more an event in the States – a day a month you go to a shelter or a church-wide food drive. Heeding Jesus' call to the poor is simple here. There are homeless that live on my street. I can toss a bag of chips to one of my neighbors and chat for a minute on my way out the door. I can leave just leave a jacket on my corner knowing it will end up in cold hands. I like the relationships involved rather than detached participation
in some program.
What's your vision for the school?
IAS was donated land about thirty years ago, and has, sadly, not developed it very much. I'd love to see more educational facilities here at the school, as well as more ancillary spaces like a gym, amphitheater, and maybe
even low ropes elements to use in instruction.
Other than education, how else are you engaged in the Guatemalan culture? What else are you doing in Xela?
I've
been playing and coaching rugby since my freshman year in college and had kicked around starting a team here in Guatemala for a while before taking the plunge. We had our first match ever about a year ago and since
then it's caught fire here. There are about ten teams here at different levels and things are still growing steadily. Rugby has been a great opportunity for me to change up my surroundings, meet new people from all over the world (lots of travelers stop in and play), and just have fun. I love my teammates and see them as a big reason I'm here in Guatemala.
Do you have any special needs?
Teachers! The school is always looking for excited people to come down here and get their hands dirty for a year or two. This is a great opportunity for a new graduate, a retired professional, or someone who just needs a change.
As I said before, take a look regardless of your credentials.
Where can people go to find out more?
For more info, check out www.ias-xela.org or just e-mail me at [email protected]. Even if you yourself are not interested simply mentioning us to someone can help us more than you know.
If you liked this article, check out: Simple Message, Profound Move
---

Jeff

graduated from Illinois College, a small liberal arts school, with a degree in Spanish and Religion. He lives in Nashville, TN. He works for Adventures in Missions, edits this silly little magazine, and loves to do new things. He just got married.