By Joe Gomez
Ive always been a bit hesitant about Christmas albums. Fortunately for me, Aaron Gillespie has stepped out from behind the beaten and bloodied drum set of hardcore band, Underoath, to release a new EP from his almost as equally popular side project, The Almost.
No Gift to Bring is a collection of raw, honest, and transparent songs that were produced by the lead guitarist of Underoath, Tim Mctague.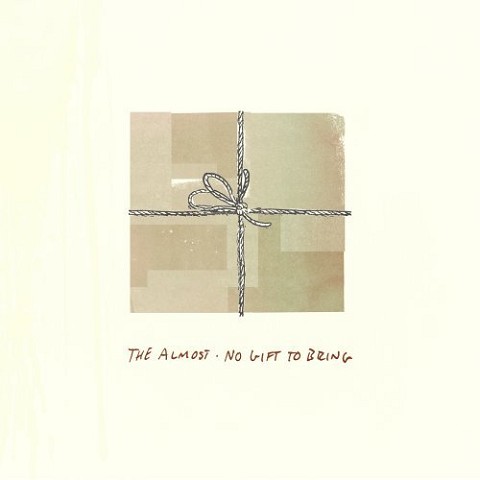 It was actually a friend of ours idea, recalls Aaron Gillespie, The Almosts founder and lead singer. She said Why dont you guys put out an EP with a Christmas song on it? I said, Thats a really great idea – it would be a good way to get some cool things out that dont really fit within the context of a full-length album.'"
Aaron shows a much softer side to his voice in this collection of songs, from the achingly introspective and desperate cries of "Awful Direction" to the grace-declaring anthem of the redone " Amazing Because It Is."
Appropriately, Aaron delivers his take of the Christmas classic, "The Little Drummer Boy," which took the song out of the same old Christmas cartoons that have been watched for years and given a much needed new beat.
The popular Christian worship song, "Your Love is Extravagant," is also redone and makes an appearance. With a simple yet loud and clear message of an appreciation of love and intimacy with God, it is no surprise that only a voice and acoustic guitar needed to accompany Aarons worshipful heart.
One of my favorite things about Gillespies main band, Underoath, has been their pure dedication to their faith in Christ and their unwillingness to hide it. Gillespie carried that proudly into his first full length with The Almost and then again, even louder this time, with incredibly brave declarations of dependance and devotion to Jesus Christ.
In as much as this EP is a collection of incredibly beautiful songs, it is also an amazingly brave declaration of faith and love. Not only will this quickly gain a high play count on my iPod, but it will be a constant reminder of the beautiful sounds of a life surrendered to worship.
If you liked this article, check out:
---

Joe
loves life in Nashville, Tn and spends most of his days reading, writing, playing guitar, eating great food, and deepening himself in a dependence of the love of his heavenly Father. He blogs at:
www.josephallyngomez.com.