By Sarah Fujimoto
I got the CD in the mail a few weeks ago. Not having ever listened to BarlowGirl before, a certain idea formed in my mind of what I expected to hear from Love and War. However, as I listened I found myself hitting the repeat button for a few tracks. It was the meditation of the words on these tracks, combined with the combination of music that brought me to a place of solace.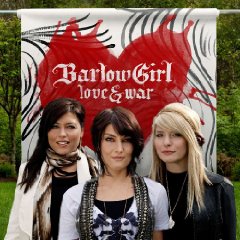 It was in this solace that I discovered a new strength. The songs following the slower tracks exemplified my new-found strength, encouraging me to war, fight, and stand for the love I just received and was reminded of.
Rebecca, Alyssa, and Lauren Barlow of BarlowGirl are the real deal. They love the Lord their God with all their heart, soul, mind, and strength and are examples of purity, value, and strength. Their music is a reflection and overflow of that, and their new CD is no exception.
Rebecca expresses the following about their new release:
In writing Love and War, this one was different. As in all of our albums, it is 90% prayer and 10 writing. For this one God gave us the CD title first, and as we pressed in we felt like he was saying it was a message of both a warring bride and victorious life. Taking a hold of our calling, yet a foundation of love. We wrote for a few months before there was a breakthrough.
We desire for this album to bring hope. Where the economy is right now we know God is our provider and we go to Him for our financial needs. Sometimes we can think that we are in control yet He is our Father the one we can go to. We want to give hope where hope is needed and re-encouragement.
Listen to their words, hear their songs. Rebecca shares, "We are excited. This CD is about speaking new things and singing new things." BarlowGirl is truly calling forth in a prophetic statement who we are as children of God, the calling we Christians are to walk in, and the unity we have as a body that beats with God's heart. I believe and hear what they're saying in Love and War, because their lyrics express things that could only come from individuals who have experienced sacrifice in honor of love and life. It can only come from living for something greater, and it can only come from people who have given up selfish desires to stand.
Standing against opposition, the Barlow sisters have fought and stood for things uncommon to many. That kind of life — not a religious one but a life of integrity flowing from a deep commitment to God — gives an open door for me to listen. And let me tell you that listening changed my heart these past few weeks. It has been a conduit in changing my heart of stone to a heart of flesh. And to that I say, "thank you" to BarlowGirl and applaud both their lives and this new release.
BarlowGirl Love & War Track Listing
1. Come Alive
2. Open Heavens
3. Beautiful Ending
4. Stay With Me
5. Our World's Collide
6. Love is Marching
7. Running Out of Time
8. Time for You to Go
9. Prelude
10. Sing Me A Love Song
11. Tears Fall
12. Hello Sunshine
Love And War is set to release in stores today and can also be bought on the BarlowGirl website (where you can listen to the album in its entirety, as well).
---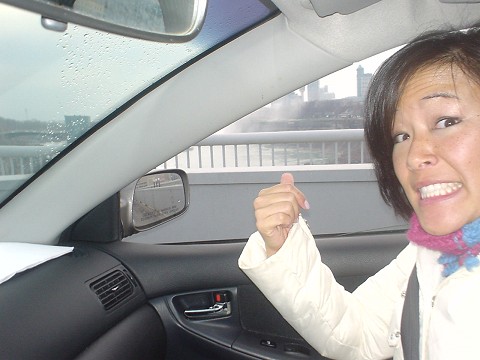 Sarah enjoys creating new things and old alike while traveling to new places. She enjoys art and restoration, a good cup of tea, and puppies. You can access her assortment of artistic entourages she creates here.