By Sarah Fujimoto
As I took a look at the cover again of He Is Just That into You, the phrase beneath the title struck me. It reads, "Stories of a Faithful God who Pursues, Engages, and has No Fear of Commitment."
I couldn't help but remember that flick that came out last Valentine's Day, entitled, yes; you guessed it, He Is Just Not That into You. Memories of the girls and I packing it up and in for the theatre, popcorn and soda in hand. The interesting parallel of similarity of a few words, yet completely different meaning, is just by one word: not. As the movie demonstrates the conditionality of love, the games, the rules, except for the exception that may become the rule, there is always that string of hope that your situation that screams exception could become the rule….maybe? That kind of hope leaves you to strife, trying to prove and earn your worth.
Again, the phrase on the title page sums it up, that unconditional love that we were both made for and get to experience.
Upon first viewing author Elisabeth Corcoran's video trailer for this book, her warmth and honesty struck me. Here was a woman sharing her life, stories, and struggles with me on this video. It pulled me in, and I felt like I could relate to her and relate to the God she talked about too.
So I dove in, curled up on my bed with my reading light, heater, blankets, and book in hand. Usually most impacted by stories, this book is a compilation of short stories through the lens of Ms. Corcoran, looking at God through different experiences.
I always appreciate hearing about the journeys of others, as it gives another viewpoint of life and helps to enlarge yours at the same time. I felt throughout the book as if I was sitting at a caf with her, hearing her talk about her life, her experiences in Africa and at home, some with humor, others with a more serious inflection. Kind of all mixed together, sort of like life.
Both her writing and life exude a realness and purity of truth that is encouraging in the midst of life questions. I believe Ms. Corcoran values details, as she demonstrates in her writings, as well as how she packaged her book sent for this review.
Attached with the book that she signed was a card in which she appreciated thanks and her business card which was different than any I have seen and had a comfort to both the look and feel of it. Details, small things. Sometimes it's those very things that seem to make the most difference and impact.
My only complaint is that as I found myself getting drawn into the stories they would finish. Having two other books published under her belt, I would enjoy checking out her other works as well as future books including longer stories.
It appears that Ms. Corcoran has a solid base of readers and supporters and it seems that her work as both an author and speaker ministers to a more specific group of people, using her experiences to both encourage those in similar places, as well as use her platform to further social justice efforts.
You can read more about her here, on her webpage, where you can also purchase her books or locate her speaking schedule.
---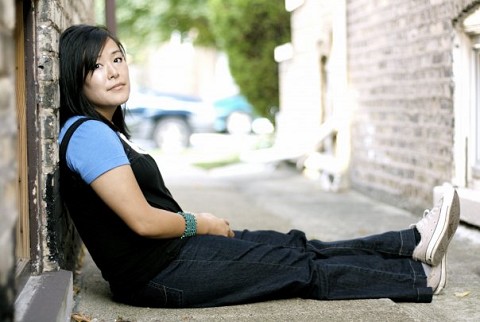 Sarah enjoys creating new things and old alike while traveling to new places. She enjoys art and restoration, a good cup of tea, and puppies. You can access her assortment of artistic entourages she creates here.