By Sarah Fujimoto
Ready for the holidays? You know the drill. The typical family, friend, or workplace gatherings around the holiday time. With November quickly approaching, it is not unlikely that we will soon be bustling in lines at 5 a.m. while head locking that stranger to get that last…well, you fill in the blank. I know, I went there. Speak for yourself you say? I'll be the first to agree with you.
The holidays are a time for thanksgiving, relishing and remembering what we remember everyday, the relationships and resources we have and the source of those. Though it has become many different things throughout the years, pushing consumption, let us consider not ditching the bandwagon of consumers, but reform our perspective and attitude?
Gifts can be a good thing. They can be affirming, filling a need, and a way to express something positive. In anything, there can be overkill of these things, especially during the holiday season. However, like any birthday, the birthday of Jesus Christ can be a time to pause again, and enjoy the gatherings that creates during this season and ways to express that to those we care about.
I enjoy creating presents for others or shopping local shops or sellers. Forest City photo albums is a great example of these, as it combines art with eco-friendliness.
Speaking with Jim Green, owner of Forest City Photo Albums, he mentions:
Forest City photo albums has organic photo albums available in over 80 different designs, each in small, medium, and large. Every one is handcrafted on the island of Bali in southern Indonesia, which is full of jungle acreage where the materials which go into the manufacture of these albums grow naturally, 12 months out of the year, right outside the front door of the craft shop–items such as bamboo, seeds, leaves, and flowers. You may have heard from any number of sources over the past few years that your pictures stored in the standard drug store photo albums are in danger of getting bleached out over the years due to the presence of some dangerous chemicals in the plastic pages-something called polyvinyl chlorides, or PVCs. Our album pages are made of something akin to construction paper-totally safe for your cherished photos, whether wedding, vacation, family or pet photos.
The scrap-booking movement went toward the use of natural materials that would assist the environment while protecting keepsakes in the documentation of such memories. If the lack of time or talent presents itself to you, these albums are an excellent way to satisfy your creative niche, while providing a unique quality gift.
So, if you need another option for Aunt Sue besides sitting for hours to knit that scarf she subtlly seems to hint for, check out Forest City Photo albums here and peruse their collection.
---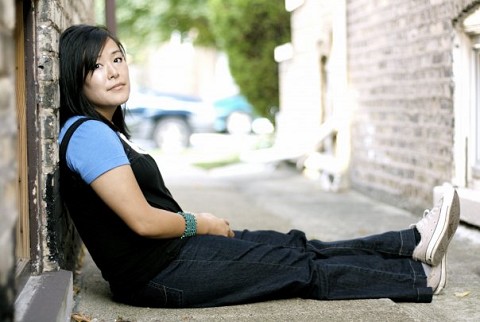 Sarah enjoys creating new things and old alike while traveling to new places. She enjoys art and restoration, a good cup of tea, and puppies. You can access her assortment of artistic entourages she creates here.