By Sarah Fujimoto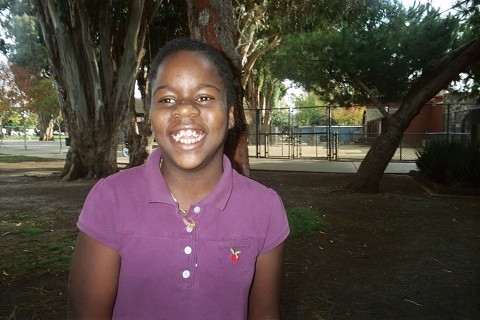 Meet my friend T. I met T on a beautiful weekend morning a few years ago while I lived in northern California.
Just a small kid back then, she warmed my friends and my heart with her childlike goofiness and compassionate heart.
Always the one to keep waving from the sidewalk outside of her house, she would continue to say goodbye and wave as we crossed the street onto our block, becoming a distant memory but a very alive one in T's mind.
T taught me about generosity, about offering to share her rootbeer with me, paid by her only dollar from that day. This, after she told me how thankful she was for me to have taken her and her siblings to a block party via public transit (a crazy mess, another story)… and, according to her standards, having an okay time.
In spite of having an ok time, she still had a laid back and cheerful spirit, which gave way to her offering me to take the root beer. I declined, but received her warm and generous spirit.
A few years later, on a recent trip back to visit, the same T still remains. While at the park, having brought some Gatorade and bananas with us, T, while holding her Gatorade and banana pauses as we walk past a homeless man passed out on a bench.
Looking at me she states, "I think he might want this banana and gatorade more than me." She persists that I go and do it, and to my response back to her to go ahead she then asks if I am afraid. So, we go together and put the drink and banana next to our friend sleeping on the bench.
With little T shares, she doesn't give the remains, but she gives her heart as she gives her all. Even if that means that she ends up not having.
True generosity, true love.
---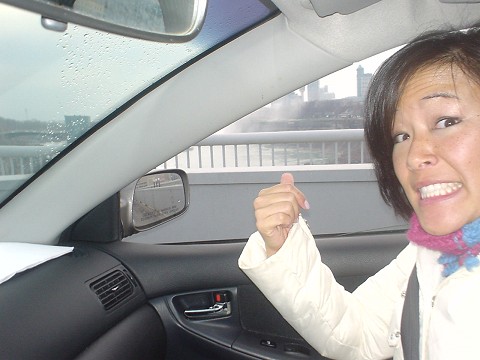 Sarah enjoys creating new things and old alike while traveling to new places. She enjoys art and restoration, a good cup of tea, and puppies.