By Caitlin Woodward
I meandered through the crowd of middle-schoolers. Just tall enough to look over the crowd I browsed the adolescent excitement that bubbled in the crowded concert hall.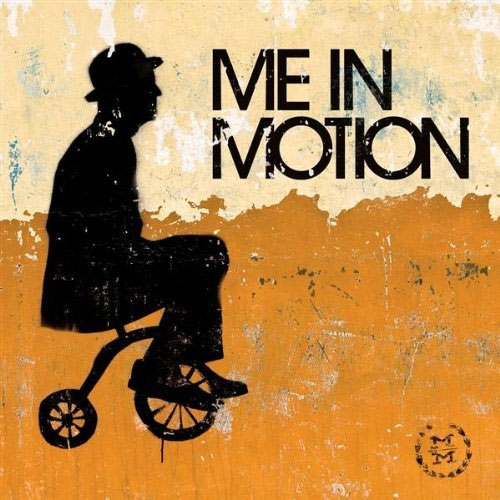 The music was loud and thumping as Me in Motion joined the band Red on tour. I propped myself in the balcony with the rest of the "older" crowd and enjoyed the show. Down below scrawny boys were bouncing around in a mosh-pit encouraged by one of the bands. Seemed like a typical energy-filled Christian concert mixed with a little rock and a lot of fun.
Gathered almost four years ago, Seth Mosley (lead vocals/guitar), Tim Wilson (bass/background vocals), and Brian Dexter (drums/background vocals) make up Me in Motion.
This Indie-rock mix pumps you up and truly inspires. Grown up in the church, these guys came together with similar backgrounds and experience in leading worship and listening to the big name Christian bands of the 90's. Their music is their own way of giving back.
"I'm trying to write songs that will inspire people to 'live' in a way they never have before, to realize that loving everyone, regardless of circumstance, is what it's really all about. Doing simple things like helping their neighbors, or sitting by a lonely kid at the lunch table at school, or giving someone an open ear — It's often those little things that let people around us know how much they're really loved." -Seth Mosley, from the band's website.
They realize this concept to "love regardless" isn't easy, but it is simple: Love God, love others. In their lyrics and hope as a band these guys make a conscience effort to love the people they impact with their music. To love the people around them regardless of how they feel. With most of their listening audience as the influential ears of middle and high school aged kids, Me in Motion is living out their faith as real as they can.
One of the songs featured on their self-titled debut album speaks directly to this adolescent crowd. "Losers" has flavorful rhythm and truth which bounces around with provoking lyrics. "Someone's got to eat alone. Maybe that's a four-eyed Jesus coming from a broken home…I was always one of the losers. Don't you think that Jesus loves us too?"
Another song worth checking out is "Seek Justice, Love Mercy". Me in Motion combines three talented guys with huge hearts offering to give back for all they've been blessed with. "Seek Justice, Love Mercy" offers a simple melody accompanied with strong vocals, bringing hope to the world through justice and mercy.
Keep following the growth and change in this up-coming band. "Seek Justice" has actually inspired the guys to do a solo tour throughout Asia later this summer. In partnership with different charities and organizations Me in Motion will be playing in India, Singapore and the Philippines hoping to help kids victimized by sex trafficking.
Seth, Tim, and Brian have style. They have a passion for their God and the music they play. This new album, which was three years in the making, has allowed for more fans to connect with the hopeful messages they sing about. Check out their website for blogs, videos, and tweets on the guys. They love their fans and simply doing what they do.
Good music. Good heart. Good fans. They must be doing something right.
Listen to Me In Motion on Myspace or check them out on Facebook.

Pre-order Me In Motion's new album here.

---
After spending 17 of the last 28 months overseas, Caitlin is working hard trying to figure out the American lifestyle again. She likes Jesus, dreaming big, good conversations, miracles, meeting new people…and writing about it.