By Sarah Fujimoto
Sometimes we search for things.
For life, love, the lost things we can't seem to locate within ourselves or find outside of ourself.
We continue, traveling from place to place-literally-
to find something deep within.
The search for acceptance and need,
meshed with the entagles of relationships, desires, mistreatments, and stubborn forgiveness.
With the potential for loss, or better put positively and truthfully-the suffering in front of you,
you see the things that were once so big get resolved to pettiness, and the grace and forgiveness seems to flow because you understand
their suffering is like yours,
and the resistance you once held against them hurts them
yet hurts you more.
It keeps you separated,
apart,
broken,
in fear
and not in love.
Grace seems to work its smooth way through all the grittiness, washing away the pebbles and stones that once was
the foundation.
The pain comes and goes in waves, dealing with the undescribable,
the unrecognizable.
It draws you to a broken place of comfort that restores
that moves you out of the sadness and into embrace.
Out of despair and into hope
sitting in the stuff before,
it seems necessary.
not a place to make a home,
but a place where emotions can be felt and weighed,
the ones that keep you held back being ditched,
Or better yet,
replaced with something of truth.
Truth is life.
Truth breathes in life.
It takes what is dark and dissapates it,
it takes what pulls back
and releases you.
Search for the things you have within and around you,
the relationships that you have or wish that you would have with people that you don't want to make an effort with,
for those are the very people that you will find pomegranates in, and discover some inside yourself too.
Its not too late.
Its never too late.
---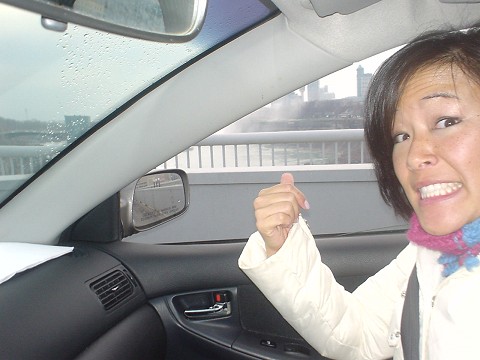 Sarah enjoys creating new things and old alike while traveling to new places. She enjoys art and restoration, a good cup of tea, and puppies.