By Mariah Secrest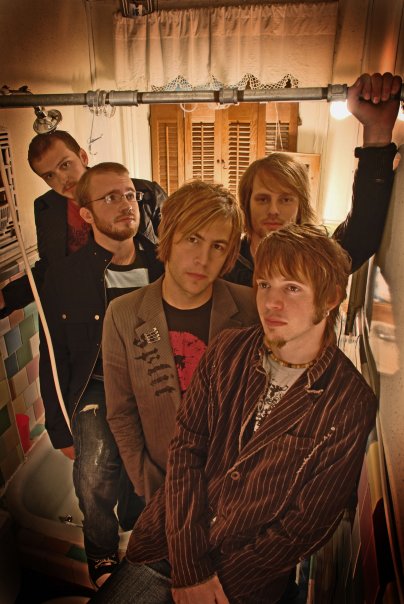 Be honest. Youve had the experience of being in the car, surfing the radio stations, and coming upon a song that you immediately identified as having a Christian sound before you even heard the lyrics. Unfortunately, much of the Christian music industry is categorized by a certain conformity of style. This assumed compliance can tend to dilute the artistic integrity or diversity of some bands. After Edmund is one exception.
Each of the five band members (Matt, Ben, Mitch, Yates, and Adam) has had extensive training in classical music as well as a thoroughly diverse array of musical tastes. Nodding to the contributions of jazz to classical to experimental rock, this band has been able to create a dynamic sound while acquiring credibility within the community of Christian music.
I recently had the chance to talk with them about their music during the Gospel Music Association showcase week leading up to the Dove Awards.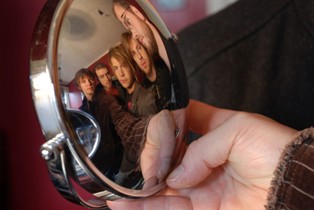 Concerning their artistic style, frontman Mitch Parks says, We feel like Christianity should be leading culture, not following itTwo or three hundred years ago, people like Bach, people like Handel were pushing culture with what they did artistically, and people followed. And those people were believers. I feel like its backwards now.
Their debut album Hello is an eclectic mix of ballads, anthems, and feel-good tunes. The first song kicks off the CD with a synth-heavy, psychedelic jam complete with filtered voice effects and distorted bass. From this opening electro-rock-out reminiscent of Muse, they transition to a gentler clean guitar led by falsetto-singing Parks that hails back to Coldplay's early work Parachutes. As they progress through their Freshmen set, you get a taste of a faster, almost pop-punk/emo influence with plenty of delay and chorus that sounds like a version of Number One Gun driven by the vocals of Our Lady Peace's Raine Maida.
After Edmund is attempting to reverse the more recent trend and impact culture, not only with their innovative musical arrangements but also with their philosophy of music. Though they look every bit the part of rock stars, theyre not content to define success by money and time spent in the spotlight. They have loftier aspirationsthat of connecting with people on a deeper level and leaving an eternal impact.
Mitch describes it, saying We really feel that culture, and specifically Western culture and the United States, is so messed up. Its so humanistic and based all around me, me, me. We really want to make sure we point to Jesus in whatever we do, from this interview, to a live show, to a message on MySpace. If we dont do that, at the end of the day weve failed.
But it would seem that After Edmund is indeed making that eternal impact that they long for. They related stories from fans who were contemplating suicide and decided to hold on for another night because of the hope and connection they found with an After Edmund song.
One particularly moving story was of a young girl who spoke to the band members after a show, and they called her out on her destructive behavior of cutting herself.
Through their prayers and compassion, God erased the harmful desires in her, and according to her recent correspondence with the band, she remains cut-free to this day.
This is what being on the forefront of culture is really about: pushing things artistically, but pushing them conceptually as well. It makes sense that the notions that shape societyfaith, divinity, world view, and love for our neighborwould also be the same notions expressed in a music affecting change in the world.
To learn more about what After Edmund is doing in music and in the world, check out their latest album Hello (released 2/26/08) with Slanted Records at www.afteredmund.com.
---

Mariah has currently landed herself in Tucson, Arizona, where she's finishing a philosophy degree. She enjoys writing almost as much as she enjoys making music. Almost. You can hear her on Myspace at www.myspace.com/mariahsecrestmusic.