By Heather Fischer
I was so sick of myself. When did I become such a whiner? I spent so much ridiculous time obsessing over myself and my own level of happiness or contentment, and to be perfectly honest, it was getting old. I thought maybe I should write or grow a garden or paint (none of which I do now or really have any discernible talent for) but just something that creates and gives rather than just takes and consumes. Or, maybe I should work with orphans or the homeless or teach illiterate adults to read. I don't know… just something that isn't all about me.
But all those things seem so out of reach… you know, like only really cool people do that kind of stuff. I wasnt the park-my-canoe-in-front-of-a-whaling-ship activist kind of girl. Heck, Id lived in the same city my entire life. Ive had the same license plate for 20 years. I obviously am NOT a risk-taker.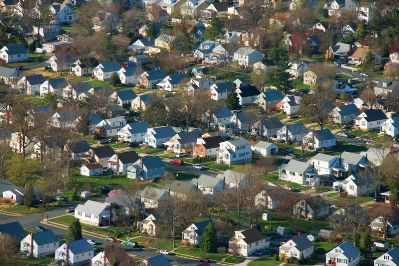 "So we stumble through life with unanswered and sometimes unvoiced questions, some X factor missing from our lives, but we fail to remember or just don't know what that factor is. Or we realize exactly what's missing but have no idea how to incorporate issues of justice into our lives, particularly in a way that would safeguard us against completely disrupting our every day existence. We do not like disruptions." (from Justice in the Burbs by Will and Lisa Samson)
Ouch. I care about social issues–the poor, the sick, the homeless–Ive just cared from afar because the idea of caring up close is too scary and might upset my carefully-stacked applecart.
So I started praying for God to show me His will for my life. I just didnt feel like I was living for Him the way I wanted to be. Sure, I went to church and what-not, but I have always felt like there had to be more. I knew God gave me a heart for teenagers, especially troubled teens, but I just couldn't figure out a way to use that gift in my everyday life. I prayed, "Use me, God". Be careful what you pray for….
About three months ago I was reading a post by a wonderful woman in Orlando, and I saw her signature line said something about being a houseparent. And I thought, "What in the heck is a houseparent?" So I asked her, and she sent me to some good websites to read up on it.
It was like a bolt of lightning struck me. It was bizarre… like all my nerve endings were on alert, and I literally stayed up half the night reading on it. I was riveted. The next morning I told my husband, "I think I know what we are supposed to do with our lives," and I told him about working with these troubled teens (thinking that he would think I am off my rocker). He said, "That sounds amazing. Tell me more."
We talked and talked. We decided to investigate it further. So I emailed about 30 places (all in Texas…I've always wanted to move there) and one place in North Carolina. Why NC? I have no idea. I had no intention of moving there but something about their website moved me.
Guess who got back with me first? The place in NC. We spoke with one of the directors for two hours on the phone. We agreed to go down and check the place out. I went there deliberately trying to not like it, to find fault with anything I could. But I loved it. My husband loved it. My kids loved it. It was amazing. The teenagers we met were sweet and shy and surly and needy and everything you expect them to be.
We went home and prayed and prayed, but we just couldnt shake this place. So, we went back for another week and went through all the training (all the while I am still thinking I may change my mind). But I just couldnt get it out of my head.
I had a good job. We had a business. A house. Friends. Family. Stuff.
Then I read in this missionary magazine: "The Great Commission can be divided two ways. You are either called to go down into the well or to hold the rope for those who go down. Either way, there will be scars on your hands. Where are your scars? What has it cost you to fulfill the Great Commission?
And I prayed But God, these kids are going to be tough and some of them have been through so much. What can I possibly do to change them? What if it is too late for them? Then, I read in Irresistible Revolution about how our God is a God of scandalous grace. And I hear God say to me, You cant change them. But I can. And I understood that no one is beyond His redemptionno one is so screwed up that He cant heal them.
And I knew beyond a shadow of a doubt that I was going to North Carolina.
So there it is: I gave up my professional career, left our business, our house and half of what we own and moved to NC to a tiny town in the sticks, as my brother calls it. We will be working with teens that have been abused and neglected and we will do our best to show them Christs love for them.
But before you start thinking what a great thing it is we are doing, you should know that I am very nervous and in awe that God would choose to use me in this way and trying very hard to trust in Him and not try to do this on my own strength because I know I will fail if I do. I am no hero. My family has been supportive, but I know they secretly think Ive lost my mind or I am having a mid-life crisis.
Im chucking the suburban getting and spending life to move to the middle of nowhere and work with abused and neglected teenagers. Yeah, I guess it does sound crazy when I put it like that. Odd thing is that I feel really, really sane for the very first time.
---

Heather is a wife and mom of two as well as a working professional who was yanked out of her cozy suburban life less than two months ago when God called her into a full-time ministry. With her family, she left everything behind to follow God's call into a very rural part of the mountains of western North Carolina to live with and minister to children who have been physically and sexually abused.