By Matt Kok
Continued from Part 1:
"The cooks got in an argument this morning," she said, "and the air is really tense around here. Don't come in today. I'll pick them up a bit later."
"Sure," I replied. Soon after, the phone rang again.
"Actually, just bring the kids to my sister's place. I'll pick them up there."
"Not a problem," I said.
Ring ring.
"Can you give me $60 from the cash supply I gave you? My sister needs it. She's begging me to have it. I'll come by and pick it up." The day we sat in the restaurant and she handed me the note, she also gave me a cash supply of $200, telling me to hold on to it for her so that she didn't spend it unwisely.
"Okay," I said.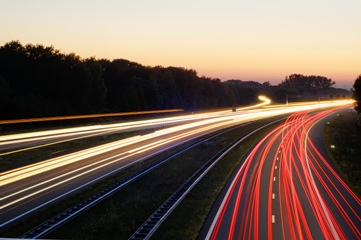 Not long after, she pulled up beside me as I walked along the street. A guy was driving her van, and she sat in the passenger seat. "He's just borrowing my van this afternoon," she said. "You got that money?" I handed her the sixty dollars, and they drove away to the restaurant, I assumed. A little while later, it clicked. My naivety slipped for a moment, and enough reason worked its way in to make me realize what was going on. I was being used.
I piled the kids in the car, and we began the drive to their aunt's place, where Mary was to pick them up later. First I had to make a stop. As we approached the restaurant where Mary was supposed to be working, her 10-year-old son said what we all knew, "She's not there." But I had to be sure. I didn't want to be angry for no reason. I walked into the restaurant, already knowing the answer to the question I was going to ask: "Is Mary in?" "No. She actually didn't show up for work today."
I drove to Mary's sister's house, angry, that afternoon. Angry at her for using me. Angry at myself for trusting her. Though, as Seth Barnes writes, "When we trust people, we take a risk that they will abuse that trust." I felt as though my trust in others had, once again, been taken for granted. I felt used. So, I put in a new CD, Depeche Mode, turned up the music, and drove. Consciously aware of the two children in my car, one peacefully asleep beside me and the other peacefully asleep on my friend's lap in the back seat, I put the song, "Precious," on repeat, if only to hear the line again: "If God has a master plan that only He understands, I hope it's your eyes he's seeing through."
"I'm f***ing pregnant," Mary slurred. I had arrived at her sister's place, and saw her van parked outside. She was hiding when I walked in, but I knew she was there. Her son knew she was there. When we found her, hiding around a corner in the basement, I told her to walk with me outside. Those were her first words to me as we stood in the driveway of the house. "I'm f***ing pregnant." These were not the words I heard from the teenage girl for whom I had helped the week before. Thankfully, she had escaped the responsibility of unexpectedly having to raise a child on her own. Mary, once again, did not. But she loves her kids. "They are what keep me sane," she said, the smell of alcohol dripping off her words. My anger, though perhaps justified, gave way to compassion. "What are you going to do?" I asked. "I don't want this one," she replied. "I'll probably abort it."
"Hm." I said. And I honestly thought to myself, Maybe that will be easier than having to raise a child with FAS. FAS, Fetal Alcohol Syndrome, is the term used for children who grow up in an alcohol-poisoned womb. It is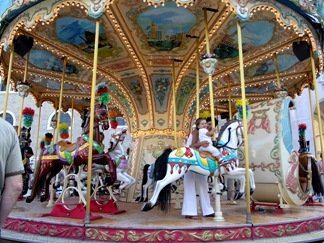 rampant among children in the First Nations culture, the effects of which I have seen first-hand. It is said that it is not the first child who is likely to be affected by FAS, but subsequent children, as the reality of what it takes to raise an unexpected child takes hold, and alcohol provides an easy escape from such thoughts.
And here, crying and swaying in front of me, was living proof. "Perhaps you will have as much love for this one as you do for your other two children," I said. "And until you decide what to do," I continued, "you need to stop drinking."
"I'll try," she replied. (From all the latest accounts, she hasn't.)
Several days later, I stood at the edge of the spinning ride she and her daughter were on. And there, as though she herself were a child, was the smile and laughter of one who had escaped the cares of the world around her, and the child inside her. "I was laughing so hard," Mary said to me, smiling, as she came off the ride, "that I almost puked." She picked up her daughter, held her tight in her arms, and walked on in search of the next ride.
---
Matt Kok

recently finished up serving as a youth minister near Vancouver, BC and has just moved to what he calls the "Starbucks-free world" of northern Ontario to work with indigenous youth.