By Scott Molgard & Rudyard Kipling
My wife, Linnea, and I read a book called Lords of the Earth, by Don Richardson. It is the life story of a man named Stanley Albert Dale. Stanley was born in Australia, his dad was an alcoholic and left Stanley with what is commonly called a "father wound."
All people have in common this father wound. Even the greatest dad in the world will leave some type of a father wound. These father wounds come in many different forms, but for Stanley it came like this:
Stanley was a wimpy skinny kid, and he got bullied a lot. One day he got pushed around by the bullies and he was called weak. When he ran home he told his father about it and his father agreed with the bullies…"because you are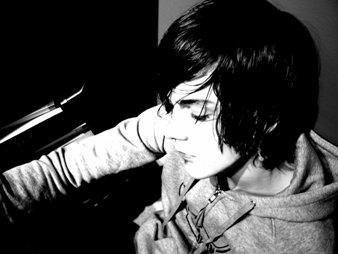 weak." This left a bit of an impression on young Stanley. Stanley thought to himself, you're my dad, why don't you teach me how to be a strong man? The truth is, his dad did not know how to be strong how to be a man. His dad was hiding behind the bottle… like so many men do to cover insecurities.
One day, Stanley was asked by his teacher to read some poetry. The poem that Stanley read was called "IF," by Rudyard Kipling.
Stanley ran home from school that day and read this poem over and over again. This poem became his life. This poem started Stanley on a new love for reading. He read every manly type book he could. He began reading biographies of great men. He began a self discipleship into manhood, a lifelong initiation to answer the question, "Am I a man, do I have what it takes?" Stanley began working out; working manual jobs. He began boxing and doing rough sports. When he was old enough, he joined the Australian Army, and he eventually became a commando, working in New Guinea to defend against the Japanese in World War II.
At some point before the Army he heard the gospel, and what excited him about this gospel is that Jesus fully personified the man in Kipling's poem. He wanted to follow Jesus, and he did. While in the Army he fell in love with New Guinea, and Stanley Albert Dale took to heart his responsibility from the great commission and decided he was called to the tribes deep in the mountainous jungles of this island.
Stanley was eventually killed by the cannibals, but his sacrifice opened the door to the gospel being preached and tens of thousands of the Yali tribe came to know Jesus. The Yali worshiped the spirit called 'kembu'. The wisdom and knowledge this spirit gave caused the men in this village to live in constant anger and fear, constant warfare. Women were only allowed to bear children and garden. The women and young children were not allowed any education, only men were allowed this privilege. The men called themselves "Lords of the Earth." These people were cannibals until the gospel was preached. Eventually, after years of work, the tribes were filled with the Holy Spirit and full of love and joy and peace…
This book was incredible, great for where I have been lately as a man, in every way, especially spiritually. Then last Sunday the message was on Psalm 51, and that is what I have been praying almost everyday.
"If"
If you can keep your head when all about you
Are losing theirs and blaming it on you,
If you can trust yourself when all men doubt you
But make allowance for their doubting too,
If you can wait and not be tired by waiting,
Or being lied about, don't deal in lies,
Or being hated, don't give way to hating,
And yet don't look too good, nor talk too wise:

If you can dream–and not make dreams your master,
If you can think–and not make thoughts your aim;
If you can meet with Triumph and Disaster
And treat those two impostors just the same;
If you can bear to hear the truth you've spoken
Twisted by knaves to make a trap for fools,
Or watch the things you gave your life to, broken,
And stoop and build 'em up with worn-out tools:

If you can make one heap of all your winnings
And risk it all on one turn of pitch-and-toss,
And lose, and start again at your beginnings
And never breath a word about your loss;
If you can force your heart and nerve and sinew
To serve your turn long after they are gone,
And so hold on when there is nothing in you
Except the Will which says to them: "Hold on!"

If you can talk with crowds and keep your virtue,
Or walk with kings–nor lose the common touch,
If neither foes nor loving friends can hurt you;
If all men count with you, but none too much,
If you can fill the unforgiving minute
With sixty seconds' worth of distance run,
Yours is the Earth and everything that's in it,
And–which is more–you'll be a Man, my son!
-Rudyard Kipling
---

Scott Molgard
, of Wilmington, MA, has left his career as a personal trainer to travel the world with his wife, Linnea.