By Lauren Deville
Continued from: The End of Faith: Does religious tolerance make any sense?
This does not, though, mean that I don't think such a thing as absolute truth exists only that its form is probably messy, and slippery, and (from an earthly perspective) incomplete but never at its root, contradictory. And now I finally begin to come to the point at hand: I set out to write my thoughts on the book, The End of Faith, by Sam Harris.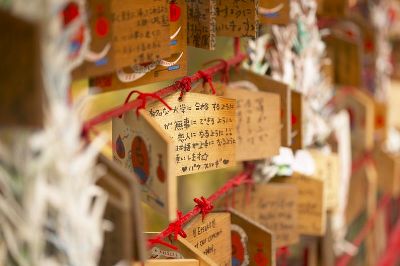 The accepted party line in society today seems to be that nobody can possibly know what will happen after we die, because nobody alive has yet died thus, all religions should be equally accepted, to the degree that they also accept others.
The problem, Harris points out, is that the religions themselves inherently do not accept others. If the major faiths of the world (particularly Christianity, Islam, and Judaism) are taken at their word, they necessarily must be intolerant, and only willful ignorance of many of their fundamental precepts will render them otherwise.
Furthermore, Harris asserts, not a one of them has a shred of evidence to support any of its metaphysical claims, and therefore they place "faith" as the highest virtue within the religion, where faith is defined (as he quotes from Hebrews,) "being sure of what we hope for and certain of what we do not see" (or, he paraphrases, groundless assertions). Not only is this absurd, but due to the intolerant nature of these religions, it is also dangerous, as the Old Testament in the Bible and the Koran enjoin their followers to kill all those who disagree.
Religious tolerance is irrational, Harris claims. Either Jesus is the only way or Allah is the only way, and if both claim to be the only way, they cannot both be right; it's a logical impossibility, just as it would be absurd to claim that the world is both flat and round. (Either a proposition is true or it is not, and let's not have any of this nonsense about "tolerance" on the matter.) Whether or not there is a God (or gods), and whether or not He is the God of the Bible or the Koran or something as yet undiscovered, are questions that have answers.
There cannot both be a God and not be a God. There cannot both be a soul and not be a soul, unless we play tricks with semantics where the soul may not mean exactly what we thought it to mean when we originally posed the question and even then, the truth of the matter exists in some absolute form. As such, it may be perfectly rational to say, "I don't know the answer," but it is not rational to say, "you may believe the answer to be yes, and I believe it to be no, and we can both be correct."
If the question corresponds to reality in any meaningful way, then two mutually exclusive truths cannot coexist and on this point, I agree with Sam Harris. (I had forgotten that I agreed, having gotten lost in the myriad of beliefs and the complexity of truth, and I mistook this complexity for insubstantiality, but Harris, whatever else might be said of him, certainly makes his point with vehemence.)
We shall perhaps never know how the Theory of Relativity connects to quantum mechanics in any meaningful way (how on earth can light be both a particle and a wave?), but no self-respecting scientist therefore concludes that his lack of understanding means that there is no connection to grasp. In the same way, ethical, spiritual, and religious truth cannot possibly be reduced to a four-step tract, and most likely the vast majority of it is, and will remain, inaccessible to the majority of us.
That does not mean that truth does not exist, and that one representation of it is as good as another, nor do I think this means that because we cannot know in its entirety which representations are right and which are wrong, we should therefore despair of trying. But alas, when posed with the task of differentiation, the only method of inquiry that I can consider to be solid takes me right back to the apologetics that I left behind so many years ago: a method that seemed to strike believers and non-believers alike as hopelessly arrogant, and was sufficient to convince only those who had already sworn their allegiance.
For alternate paths to the truth, Christians tell me of "guidance through the Spirit," or a simple "knowledge" that what they embrace reflects the true state of the universe, in the same way that they "know" of their own existence. Unfortunately this sounds remarkably similar to my Mormon friend's conviction that if I "legitimately sought" the truth, I would see that her way was it. Who can argue against such a subjective claim? No wonder most of my generation seems to embrace agnosticism: the reigning arguments for faith of any kind seem to come down to hearsay.
If you liked this article, check out: unChristian: A New Generations Thoughts on Christianity
---

Lauren holds a biochemistry degree from the University of Arizona, and she is currently studying naturopathic medicine in Tempe, Arizona. She also has a background in the arts, particularly theater and creative writing, and she hopes that (sometime prior to graduation) she will eventually stumble upon the perfect integration of her seemingly disparate interests.