By Luke W Russell
Sunday morning you load the kids into the car and head off to church. You pull into the parking lot, and getting into the building you go left down the hallway away from the sanctuary. Danny goes in the twos and threes room, Jamie in Room 20, and then John goes in the elementary group. Your two teenagers, Matt and Josh, head into the service with you. That evening, Matt and Josh go to their youth group to hear a teaching specially targeted to them. Each age has a message for their age group.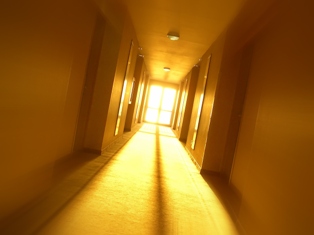 I asked someone one time why we do this, his reply was: Its only logical. Is it?
Ive looked in the bible for examples of this, for if this really is logical and the best way to build the Kingdom of God, then we will, quite naturally, find examples from scripture.
Nothing.
When Jesus taught, he taught the crowds, which included the men, women and children (Matthew 14:21, 15:38). In chapter 21 of Matthew, the children are in the temples shouting, Hosanna to the Son of David (verse 15).
Jesus taught everyone together – nursing children, energetic five-year olds, boys getting ready to enter manhood, grown men and women, and the old. So why is it we separate when we meet? Can not the young learn from the old? Should they not be exposed to the wisdom of people older?
Nearly everyone I know talks about how the people who had the greatest influence in their lives where older men or women. Could we teach the young more if we met as a true community and pass our wisdom on?
Christ didnt say you had to be thirty years old or any other specific age, rather he called everyone to follow Him. You cannot partially follow Christ. Its one of those things, you either are or you arent. Its a simple answer to a simple question, but a great challenge to live.
A college student can be more spiritually mature than a man getting ready to retire, and a young lady can be farther along in her spiritual walk than a forty-year old woman who has just accepted Christ.
With that in mind, again, I want to ask: is it wise that we separate our meetings as such? Why not just come together: young and old, new believers and veteran Christians?
---
Luke W Russell is a student near Indianapolis, IN, pursuing entrepreneurship. Exploring Christ's teachings, he hopes to understand the first-century way of living and how to apply it in today's culture and society. For further reading, click here .