By Tom Schiavon
The effects of sin are everywhere. I don't mean the personal sin that we usually think of, where person X does something wrong. I mean the effects of original sin, that event caused by Adam that was so catastrophic that it brought death and disease into the world, and was so total that even creation groans in expectation for the day that all things will be made new. As a result, cancer ravages bodies and husbands beat their wives, and the general state of things in the world is in great dishevelment.
I shudder when I see someone confined to a wheelchair whose disappointment with God for letting their accident happen is graven on their face. When I see the now-common occurrence of someone begging for their daily bread because the job market dried up, it's all I can do to keep from looking away. It's not because I am unmoved by a hardened heart that I react this way, but because it moves me so deeply.
In those moments I feel the weight of sin so heavily upon my soul, knowing that there are billions who are suffering in the same way, that many times it shakes my faith and makes me call out to God for their deliverance or my annihilation. The "problem of evil" — as the philosophers call it — is a real problem for my trust in God.
I don't say this lightly. Nietzsche said that if you stared into the abyss long enough, eventually it will stare back at you. I have felt the siren call of atheism as a litany of disasters wreck a world that is battered and swooning, looking for a Deliverer who, it sometimes seems, prefers to inflict pain on people who, by all accounts, are bound in sin. I usually don't have much sympathy for the intellectual atheist, but the emotional atheists pull at my soul and threaten to tear the life out of me. I know that this is heresy, but it screams in my mind so powerfully at times that I am worn smooth.
I can feel the calls of the people of God through the ages as it echoes in my bones and stifles my hope. How long indeed, O God, must the wicked prosper and the righteous suffer? It seems at times that the accusations Elijah hurled at the prophets of Baal could be turned around. Was God sitting on the pot the day that the tsunami hit? Has he forgotten the sex slaves in Thailand and the AIDS orphans in Africa? How can I offer the hope of the good news that God loves a boy whose family was shot to death in front of his eyes by the Lord's Resistance Army?
The only answer I have been able to come up with is Jesus. I can't answer why an all-powerful God doesn't use His power to completely eradicate all of the suffering in the world. I can point the suffering toward the God-Man who did not consider His position of eminence something to be held on to, but took on the likeness of a servant and died as the Paschal lamb. I can show them His tears over the unrepentant, his anger at the abuse of His Father's house, and the unflinching love he showed toward his enemies.
I know that I must always be ready to give a reason for the hope that is within me. This hope waxes and wanes, but my God is faithful not to quench the smoking flax. I cannot understand how a God so full of gracious love can be so perfectly mingled with a judge so full of righteous indignation. He sits enthroned upon the heavens as the great and awe-ful Mystery that defies both reason and emotion, but who promises to work all things to his glory. Ultimately I must cover my mouth with Job at the rebuke of the God I had only heard of with my ears. I cannot see how God will redeem all things, but I don't need to know everything. He created the world once; He can create it again.
---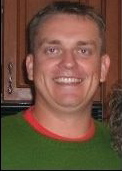 Tom is a philosophy student at FGCU in Fort Myers, FL. He hopes one day to be a member of GI Joe, but will probably end up in District 9. His life is ironic that way.