By Naomi Silseth
Only once before had I seen eyes filled with such complete hopelessness: in a young Cambodian beggar boy. But now I found myself looking into another pair of large, dark eyes that spoke clearly of her fear and sadness, the hopelessness of certain death.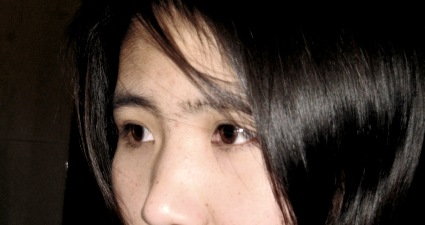 I followed my student Rose as we carefully descended a dank, poorly-lit staircase. At the bottom, an airless hallway stretched in both directions, leading deeper into the underground maze of rooms.
The narrow hallway was flanked on both sides by tiny cubicles, with walls made of cardboard or plastic paneling. This hotel was a fire trap, a disaster waiting to happen.
As we walked further and further away from the safety of the stairwell, Rose repeated over and over, I cant believe this is Beijing. I cant believe a place this bad could be in Beijing.
At the end of the hallway, where it turned and continued further underground, PingPing stood clutching the door frame and waiting for us. Her sister invited us into their roombarely large enough for the two twin beds with only a tiny space to stand in between.
Rose glanced around the room and asked, Why did you move to this place?
The sister explained that, at $18 per night, the other hotel room was too expensive. At $5 a night, this place was certainly a bargain in comparison, but I could hardly imagine how terrible it must be to spend day after day sitting and waiting in this depressing cellar.
Rose exclaimed over how much better PingPing looked than the day before. I felt a bit surprised that she didnt look like a young girl facing death. But as we talked to her sister, PingPing sat on the bed with her head bowed, listening as tears trickled down her cheeks.
When she looked up, her deep black eyes hardly saw me. Her own dark thoughts absorbed her entire attention.
Rose and I question PingPings sister, trying to understand the situation clearly. What had the doctor said? Are there any beds available in the hospital? How quickly is the disease progressing? How long will PingPing be able to live without surgery?
PingPings sister cries as she tries to answer our questions. She cannot read the complicated Chinese characters the doctor wrote in the medical records and has forgotten what he said. Dealing with medical things overwhelms her, and our questions remind her of the hopelessness of the situation.
PingPing has been diagnosed with a life-threatening disease called aortoarteritis. Her case is acute, complicated and nearing the final stages. She will die- very soon.
But a surgery could save PingPings life. That surgery, however, costs a staggeringly large amount of money. And PingPing is an orphan.
Her parents died when she was ten. Her sister is a peasant farmer of the lowest class in China, so poor that she had never even touched a phone before PingPing fell ill. In order to scrape together money for the surgery, she and her husband had sold all their land and cows, receiving only a pittance in return.
Despite the fund raising efforts of PingPings classmates, only a few hundred dollars had been collected, mostly from the classmates themselves. Time after time they were told, Sorry, but cases like this are too common. No one will be interested. Theres no money.
With only a third of the money necessary for surgery, PingPing and her sister came to Beijing anyway, desperately hoping that somehow the surgery could be performed.
With each passing day, their small store of money dwindled ever smaller. With each passing day, PingPings death drew closer.
With each passing day, their hope was quickly fading away.
Silence falls on the room as we finish our list of questions.
Lets tell them the good news, Rose suggests.
So I do.
"Im trying to do everything I can to help you, I tell them. Two churches I know might be able to help in some way. And there are some Finnish people who want to give money. I am talking to everyone I can, trying to find any information or anything that might be helpful.
But most of all, I want you to know that you are not alone. There are people around the worldmy friends and relativespraying for you. They care about you. You are not alone."
As we left, PingPing stood up and slowly shuffled to the door, leaning on her sisters arm. We said our good-byes and promised to come back soon. PingPing smiled and raised her good hand to wave. With great effort, she spoke her first words to me.
Good-bye.
And in her eyes, I saw a flicker of hope.
---

Whenever people told

Naomi

that she should be an English teacher when she grew up, she always laughed at them and said, No way! Too boring! But God has an amazing sense of humor. Instead of getting an international business internship as planned, she was forced to take a job teaching English at a university in Beijing, China…and found that she LOVES teaching! After four years of teaching, she is now trying to join the Peace Corps and move to Africa.