By Trey Lyon
Continued from From Exclusion to Embrace: Three stories of poverty and compassion
Three: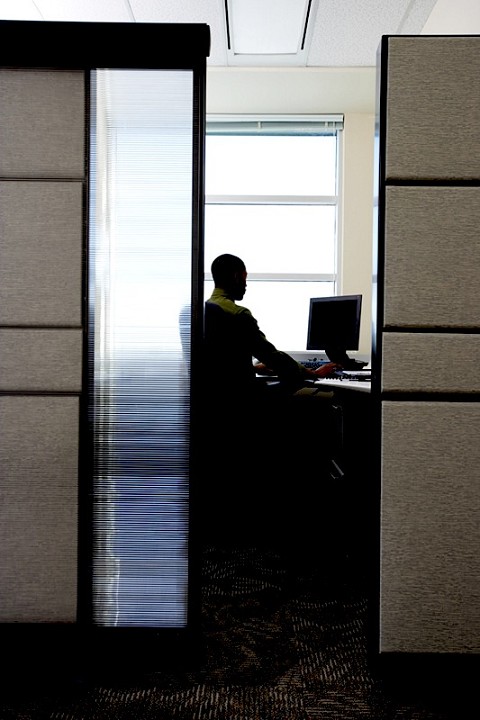 From my office-cave I pecked away at the keyboard, blissfully unaware of the tall man with the scraggly beard who had made his way into the church office. After a little while, I picked up a few details. He was trying to get home to Kansas as soon as possible to see his wife and mother. Traveler's Aid had promised to pay half the bus ticket if he could come up with the other half.
Our secretary called one of the deacons who was coming to the church anyway to hang the greens for Advent. He graciously took a cup of coffee, but looked antsy sitting in the church office.
When they called me to help with the lights on the tree I saw him gingerly unwrapping one of the large golden cross ornaments. There was a certain care he showed it–like it was some incredibly fragile ornament that could shatter at any moment.
Meanwhile, the rest of the senior-adult set were hustling and bustling – fluffing old garlands and filling the oil lamps. One of our fearless septuagenarians lovingly grabbed his arm and said "I need your height!"
They commenced to decorating the tree, widows and wives, gray-haired candy-stripers and one tall grizzled stranger. When the task-master senior climbed the rickety ladder to work on the top of the tree, he braced the ladder. When it gave a shudder, he lifted his arms, ready to catch her and break her fall. For a split second it looked like an embrace.
This morning an envelope arrived. In it was a check for $100 and a simple note. "Thank you for helping my son. I don't have all of it, but I wanted to send you something to pay you back for helping him out."

Epilogue:
Short of Jesus, I don't know any writer more influential to Jen and I then Miroslav Volf . There are a hundred quotes I could put here, including "exclusion and embrace", the title and subject of his first book, but this binds them all together.
"There are two commands which persist in the Scriptures – to have no strange gods, and to love the stranger."
---
Trey

is a minister/writer/techno-geek/observer/teacher/wanna-be social activist living in the suburbs of Atlanta, Georgia.