By Mallorie Miller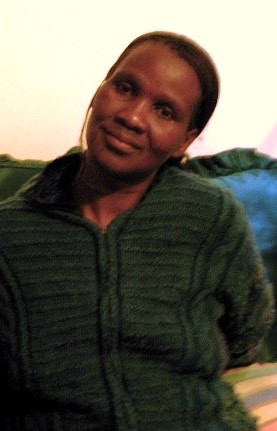 Bongi is 36-years-old and has three children, ages five, nine, and fourteen. She lives in the Valley of a Thousand Hills, outside of Durban, South Africa.
When I met Bongi, she was visiting with friends, laughing and smiling. Her eyes are filled with kindness and sincerity. She greeted us warmly and welcomed us into her home. When asked how she was doing, she replied, "I am well." Why is this a miracle?
Bongi is HIV positive and has had tuberculosis twice. Ask anyone in Africa and they will tell you that people do not survive these diseases. At one point, Bongi's blood count was supposed to be in the 1,000's. Hers was five. The doctors were amazed that she was breathing in that condition. She should have been dead.
Why is Bongi a miracle? Because she is still alive, breathing and laughing and smiling. It is only by the power of Jesus Christ, who conquered sin and death, and through the intercession of his sent ones, that Bongi breathes. "For in him we live and move and have our being" (Acts 17:28).
Her AIDS count, which used to be 400, is now fifteen. As her condition continues to miraculously improve, she will be HIV negative in six months. It is incredible. It is unheard of (though thousands of reports are rising out of Africa – people who have prayed to God and been healed of AIDS). It is only by the miraculous movement of God.
Bongi gives all the glory to God for the miracle that is her life. "Now, I go out and tell others about the hope that we have in Jesus."
---

Mallorie Miller grew up in Cambridge, Ohio with her parents, older brother, and loyal blind guard dog Toby. She is a graduate of Ashland University in Ashland, Ohio and is currently in Bangkok, Thailand with a traveling church-planting ministry called the World Race. Shes traveling to 11 countries in 11 months; you can apply here.