By Erin McKenna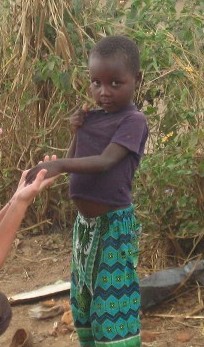 Matthew 18:1-5
"At that time the disciples came to Jesus and asked, Who is the greatest in the kingdom of heaven?' He called a little child and had him stand among them.
"And he said: I tell you the truth, unless you change and become like little children, you will never enter the kingdom of heaven.
"Therefore, whoever humbles himself like this child is the greatest in the kingdom of heaven. And whoever welcomes a little child like this in my name welcomes me."
I don't know her name. I don't know how old she is or what she dreams about. I'm not sure if she fights with her brothers and sisters I don't know if she has brothers or sisters.
I don't know if her parents have told her about a man named Jesus. I don't know if she would recognize a "good Christian" if she met one. I don't think the term "Christian" would mean anything to her if she did.
I do know that pulling up to her remote village in the middle of Mozambique filled my heart with a burden to pray more for those that the world has forsaken.
Watching the team unload a truck filled with 120-pound sacks of food, I sat back wondering how my life could be so sheltered from the need that was slapping me in the face.
Crouching down to her level, I looked into her heavy eyes and wondered if it were possible for her to feel the fullness of the love that I have for her in my heart. She couldn't be more than three years old, but her face bore the worry lines of a 60 year old woman.
I stretched out my arms and lifted her into my lap. Within minutes her heavy eyelids slid shut as she rested in my arms. As her dusty feet dangled in the breeze, the Lord spoke softly to my heart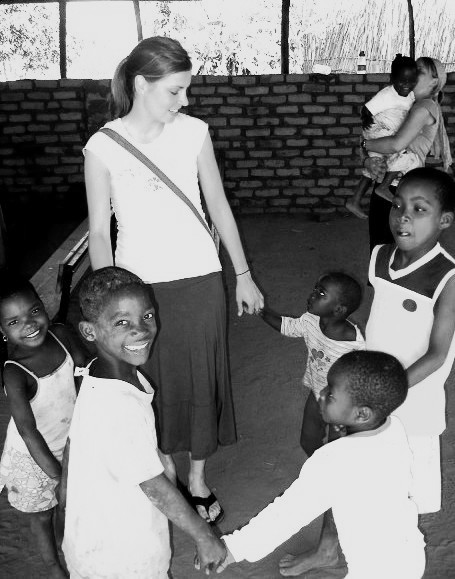 It matters little if you build great buildings to worship me in. You can debate your theology and try to figure your life out.
You can achieve great success in the eyes of man, but it means little if you can't reach out to love those that mean the most to me.
I allowed a few stray tears to fall down on this sweet child who rested with me and in that moment I felt a piece of my Father's heart. Will I ever grasp how much my Father loves me? Will I ever comprehend the love that He has for others? Will I ever realize that His love is being manifested through me?
"A father is delighted when his little one, leaving off her toys and friends, runs to him and climbs into his arms. As he holds his little one close to him, he cares little whether the child is looking around, her attention flitting from one thing to another, or just settling down to sleep.
"Essentially, the child is choosing to be with her father, confident of the love, the care, the security that is hers in those arms. Our prayer is much like that. We settle down in our Father's arms, in his loving hands.
"Our mind, our thoughts, our imagination may flit about here and there; we may even fall asleep; but essentially we are choosing for this time to remain intimately with our Father, giving ourselves to him, receiving his love and care, letting him enjoy us as he will. It is very simple prayer. It is prayer that opens us out to all the delights of the kingdom." (Brennan Manning , The Ragamuffin Gospel)
---
Erin McKenna

has embarked on a 319-day journey around the world to find God's heart, and she is discovering it in the joyful faces of orphans. You can follow her journey here.