By Melissa Sandel
This was written and submitted to us before Christmas, but we still wanted to share it with you a day after, because we thought the challenge was still relevant for the new year. We hope that it stirs something in you for this upcoming year.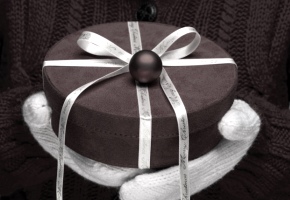 At Christmas time, I feel a lot of pressure to give just the right gift to each important person in my life.
There's just something about the sight of twinkling lights, the sweet smell of cookies and the joyful sound of Christmas carols that kicks my thoughtfulness into high gear. Christmas reminds me of how much God loves us and how deeply I love others.
But what do you give to people who seemingly have everything they need?
I've recently realized that while the people I love have more than enough to meet their daily needs, my friends in the slums of Nairobi, Kenya struggle each day just to survive. So… Christmas is going to be a little different around our house this year. I've found a new way to be thoughtful .
Instead of purchasing gifts for my friends in family that will likely end up in a closet or featured in the next garage sale, I'm giving gifts that are far more meaningful this year – gifts that will have an eternal impact. I 've decided to give a financial gift to a ministry in Kenya that helps street kids in the name of each person I care about. I've created actual certificates that can be wrapped and given as gifts, indicating that I' ve given the gift in each person's name.
But I've taken time to consider what project would be important to each per son in my life. For example, my sister is a school teacher, so I donated money in her name to help purchase playground equipment for a Kenyan school in the slums. A friend of mine suffered from a terrible case of malaria many years ago, so I purchased a malaria treatment kit in his name. It' s been fun to strategically determine how to make my Christmas gift donations both personal and thoughtful to the recipients.
I've already started giving these gift certificates away and I've been overwhelmed by their impact. Even those who love to open gifts with their names on it are glad that something more meaningful is being done in their name. It's not too late for you to rethink Christmas giving. People on the other side of the world are praying that God will use us this Christmas (and ones to follow) to impact their lives.
School Property & Playground Equipment………………any amount
Community Cooker………………………………………………$10.00
Christmas Party for Kids………………………………………$15.00
Malaria Kit…………………………………………………………..$20.00
Mattresses………………………………………………………….$25.00
Toilets, Showers, & Running Water………………………..$25.00
School Van………………………………………………………….$ 50.00

To find out more about A Different Kind of Christmas or to donate to projects that serve kids suffering from poverty in the slums of Nairobi, Kenya, visit www.wschurch.org/christmas.

If you liked this article, check out: Advent Conspiracy: A glimmer of hope

---

Melissa serves as the Director of Small Group Ministry at West Side Christian Church in Springfield, Illinois. Melissa is a graduate of the University of Illinois and Lincoln Christian Seminary. New experiences, meaningful conversations, and Lemon Supreme Pie from Bakers Square make her jump for joy! Melissa is often found reading great books, running outdoors and spending time with her husband, Chris. Shes passionate about church leadership and helping the urban poor in Kenya. She can be reached via email
.