By Sara Shelton
For as long as I can remember, my mom has always asked me the same question each time we hug goodbye. There we are, standing in the driveway, arms wrapped around one another in an embrace and she says, Do you feel the love coming from my heart to yours?
I would always laugh or roll my eyes and answer yes before pulling away simply to appease her in the emotional moment before getting in my car and returning home. This has been the same since I was a little girl; whether I was going away for the night or going away to college, my mom always wanted to make sure I felt in my heart what she felt for me in hers. Its not that it went unappreciated; I just had somewhere to be and couldnt let her sappy talk hold me up from getting to wherever I was going.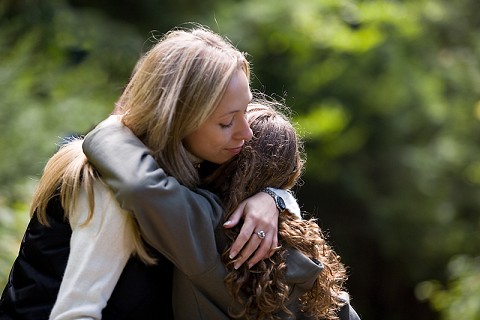 Several weeks ago I was asked by my good friend to baby-sit her daughter – a sweet, fifteen-month-old little girl named Ava. I have no nieces or nephews, no relatives that live close by and so this little girl and her parents are the closest thing I have to my own family where I live. I love them like I would love my own.
This particular night of babysitting went much like they all do with Ava and me: she runs around the house and pulls out every toy she owns while I follow after and go along with whatever her imagination chooses. We play tea party, we talk on the toy cell phone, we bang on the pots and pans; as her pseudo-aunt, I feel that it is my job to let her do whatever she wants in the three hours Im there, and so thats exactly what we do.
As bedtime rolled around, we made our way upstairs to her room for the ritual changing and winding down nighttime routine. A very independent child, Ava can usually just be placed in her crib and you can leave her to fall asleep on her own with no extra rocking or talking to ease her into slumber. However, in the last few weeks shes been going through what her parents call the cuddly phase and as a result, now requires a good amount of rocking to coax her to sleep.
We sat in her room in silence, her chest resting against mine, as I rocked her to sleep. As her breathing began to even out, I found myself thinking back to all those goodbye hugs from my mom, all those times she would ask if I could feel how much she loved me. In that moment, I was thinking the same thing; sitting there, heart to heart with this little girl, I was pouring all my love, my prayers for her life, from my heart to hers, and I could only hope that she would one day understand how much she is loved.
I now think there is no greater exchange than a hug. And Im not talking about those side-arm, halfway in a hurry kind of hugs. No, I mean a full on, arms around each other, good, solid embrace. The kind where you hold on just a little bit longer to let somebody know that you care. There is not a more powerful position than a heart-to-heart hug with someone else.
In reality, my mom never really even needed to ask if I could feel it. Of course, I knew she loved me; shes always been a little on the sappy side; so she tells me at least three times a day. But maybe, when her words ran out or she couldnt figure out how to tell me just how much, she needed us to be heart to heart so that I could feel it, too.
If you liked this article, check out: Blessing Is A Two-Way Street
---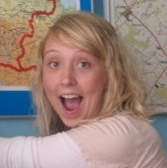 Sara is a Tennessee native now living it up in Atlanta, Georgia. She works daily as a dance teacher, freelance writer, and general lover of creative work. She enjoys her family, her friends, a good book, a good day outside, and a good laugh. Her current goal is figuring out how to travel the world and she looks forward to seeing it happen!