By Josh Harrod Casper
Continued from Simple Spirituality Interview with Chris Heuertz, Pt. 1: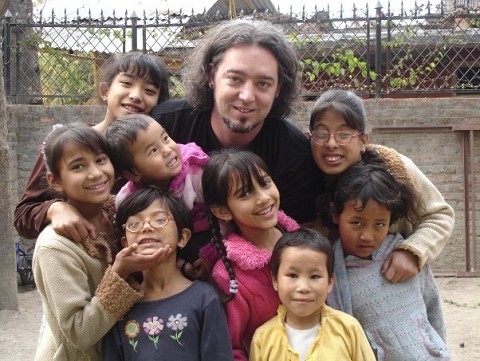 In this second piece, I want to go into a couple of questions that I asked Chris Heuertz about his new book Simple Spirituality, particularly in regard to the Church and social action.
I also wanted him to elaborate on his previous statement, "Simplicity for simplicity's sake is legalism", which is a paraphrase from Richard Foster's book, Freedom of Simplicity.
Foster writes:
And most dangerous of all is our tendency to turn any expressions of simplicity into a new legalism. How quickly we calcify what should always remain alive and changing. How soon we seize upon some externalism in order to judge and control others. How much we like these nice, easy ways to determine who is in and who isn't; who has it and who doesn't. (Foster, p. 112, Freedom of Simplicity)
Heuertz says, "It's how that gets fleshed out. Simplicity unto itself becomes austere aestheticism… we've missed redemption from the grace of simplicity." He's concerned about referring to simplicity as "trimming the fat" and is conflicted about not including celebration or generosity in these conversations, because if we don't, "we then back ourselves into legalism."
"It becomes an illusion of spirituality. Simplicity could be about tidying up our image, like a kind of a spring cleaning," Heuertz states. "Go without food so somebody else can be fed, that's simplicity. That's creative generosity." Drifting away a bit from the legalistic aspects of simplicity, I asked Chris about the affluent Church, and why it struggles so much with simplicity.
"Have we reduced our engagement to social action, and also evangelism?" By this, Chris explains that we tend to separate what people need.
For example, how some believe evangelism is more important than social action, Heuertz explains that we need to view it more in terms of a "holistic" Gospel.
"It is about holism and human identity. There is a fuller sense of complexity as a human, which includes any expression of human need. It is never a formula." (Chris brings up the fact that Jesus told His disciples to follow Him, but also told them not to tell anyone what was happening. – Reference: Luke 9) It shows that Jesus was not about formulas. It shows that Jesus did not care about the idea of Himself [in regards to ego], but offered humanity a holistic connection to His Body and to His Kingdom.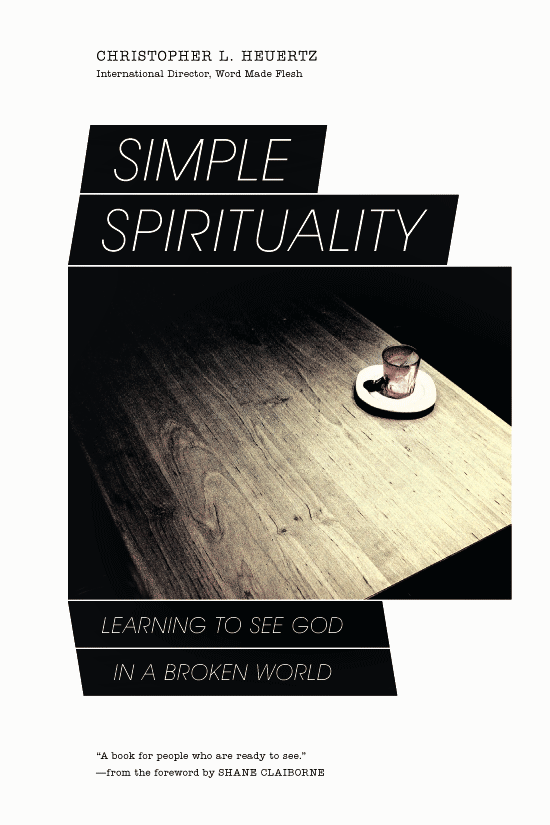 In concluding thoughts, Chris told me, "We just don't know…" We just don't know all the ways we as humans interact with Christ. Heuertz invites us to explore this relationship with God and to seek out our relationships with others and within our communities as holistic followers of Christ.
Some personal notes I have taken from this conversation are that Chris seeks these things out humbly and in very intimate ways. With inner conflict regarding turning simplicity into a product, Chris relates to ways of exploring this celebration, and questions the ideas that get tagged with "simplicity".
In conclusion, with the words of Foster fresh on my heart: "How soon we seize upon some externalism in order to judge and control others. How much we like these nice, easy ways to determine who is in and who isn't; who has it and who doesn't."
I am encouraged to seek out this lifestyle celebration. To celebrate simplicity with my sisters and brothers, and what that looks like in my own community.
If you haven't gotten a chance to read the first part of this interview with Chris Heuertz, just follow this link.

To find out more about Simple Spirituality – Learning to See God in a Broken World, click here or click on the book image to the right.
Order Simple Spirituality by Chris Heuertz on Amazon.
---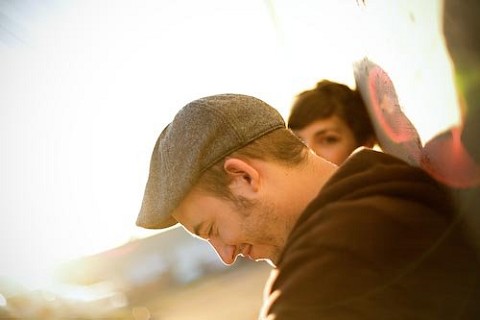 Josh is a Mississippi boy who now lives in Portland, Oregon. He is currently enjoying being a newlywed to his beautiful wife Hannah, who both met in 2007 while serving with Word Made Flesh in Calcutta, India. His interests include: books, gardens, racial reconciliation, southern cuisine, coffee and birds (in no particular order). Josh is also an aspiring: writer, Stumptown barista-extraordinaire and world-renowned southern chef.