By Mariah Secrest
So brew the coffee strong, love

Where bitter joins the sweet

Where love and longing both collide

And peace and clamor meet
These words floated through my mind in the form of a song this morning as the sun slipped over the mountains. Today is the memorial service for the stillborn baby girl belonging to my bass player Tim and his wife Rachael, and I wondered how so much beauty and so much pain can exist in the same world.
The grandeur of the sun piercing a cloud-strewn sky seems so incongruous with a world where some of us wake up every morning taking life for granted while others slip away before their first day. Where most of us have this inkling of how love should be but can never quite access its reality. Where it takes losing something or someone to fully appreciate its significance.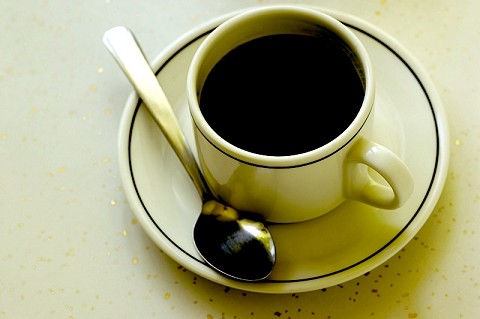 For whatever strange consolation, however, it seems to be the dark places in our lives that give the light its brilliance. It takes something empty to be filled, and something shadowy to be illuminated. The deeper our loss, the deeper our capacity for comfort is.
I remember a few years ago when struggling through a deep loss and disillusionment, how everything beautiful became simultaneously more pronounced.
Though I'm not typically given to especially heightened bouts of sentimentalism, at that time a sunset could make me cry. When it hurts to breathe, every shred of beauty feels like a wash of relief.
It was then that I realized something about the nature of God's comfort. My struggle enabled His closeness. And not in a way that ignored or masked the pain with effected optimism. The pain and the comfort existed side by side. Neither undid the other. They met in that place, their tension creating dimension in my soul and fusing into substance of character.
This morning I sipped my coffee and watched the sun slowly filter through the mist around the base of the Catalina's. The day was still untouched and sacred. But all too soon the sun became hotter and brighter, erasing the nuance of the sunrise and initiating the inevitable blaze of another scorching day in the desert. The birds began their twittering frenzy, and a car alarm howled from somewhere down in the valley.
And I knew we were heading towards another day of the rat race.
There's something about the early morning that gets to me. Maybe it's the reverent contrast of dark and light that silences me. And the onset of the day-to-day saddens me a bit. But these glimpses of gravity – whether the storyline of a sunrise or great loss or a moment of untarnished beauty – serve as a compass to remind me what to orient my life around. To embrace what matters while I have it, to make time for beauty and not to cover up the pain.
If you liked this article, check out: Beauty for the Broken

---
Mariah
has currently landed herself in Tucson, Arizona, where she just finished a philosophy degree from the University of Arizona. She thought life was supposed to get easier after college, but she's keeping way too busy working as a musician, editor for this magazine, and occupying other sundry roles. She enjoys writing almost as much as she enjoys making music. Almost. You can hear her music on
Myspace.